Dubai, United Arab Emirates, history has been made. Israel and the United Arab Emirates on Tuesday signed its first free trade agreement (FTA). 
The latest bilateral agreement between two major countries in the area is a multi-billion dollar free trade agreement. 
Talks between two countries began in 2020 known as the Abraham Accords. The two countries have targeted an increasing annual bilateral trade of more than $10 billion dollars over the next five years by the accord name Comprehensive Economic Partnership Agreement. The first FTA agreement is going to cover 96% of trade between the countries. 
Following months of negotiations Israel's Minister of Economy and Industry Orna Barbivai and UAE Minsiter of Economy Abdulla bin Touq Al Marri signed the deal in Dubai. Followed by a twitter post by Israel's Ambassador to the UAE Amir Hayek tweeted "Done" . 
The Arab first free trade agreement focuses on creating jobs in the UAE for Israel companies. The opportunity here is to focus on the market in Dubai in order to target a broader region.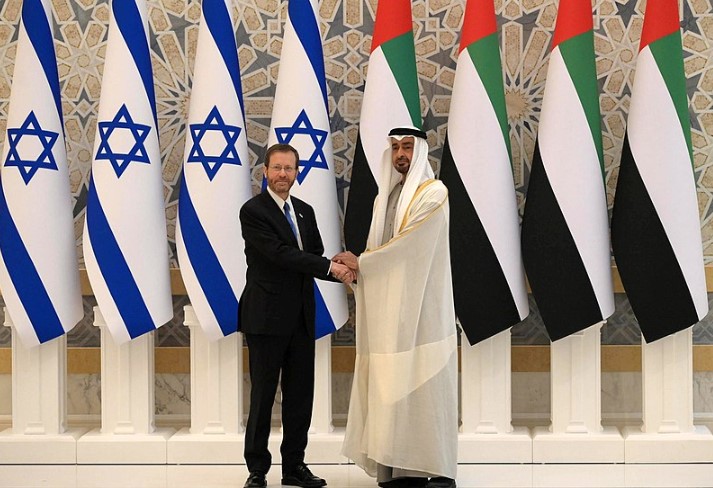 The trade agreement is going to focus on defined tax rates, and focuses on imports of intellectual property. The free trade agreement is going to focus on technology, investments, and to reduce tariffs barriers. 
Israel's economy ministry said the agreement would remove 96% of tariffs for goods including agriculture, cosmetics, medical equipment, food, and medicine. 
The main focus is to create a new era of peace and stability among the two prominent countries in the Middle East. 
What To Except: 
As Israel has stated for signing the accord is to set up more than 1,000 companies in Dubai to expand to other regions. This will affect the housing and property market in Dubai. 
According to CNBC, the Dubai property market would not be affected by any crisis. With the accord, and movement of people, there are going to be lots of rentars coming in and new transactions on properties for sale in Dubai. 
FazWaz Real Estate Dubai has the best deals available in Downtown Dubai and Business Bay district. Both districts are the Central Business District of the city-state. 
Why is the UAE Signing a New FTA?
UAE recently in February have sign a similar accord with India. For the next few months UAE is in bilateral trade talks with several other countries in Asia such as: Indonesia and South Korea. 
With recent talks between many countries in Asia, UAE is slowly spreading its businesses, and economical talks in Asia.