In the world of post-pandemic, the question arises is remote working dead? As lockdowns were the norm in every corner of the world. People were stuck inside their own homes. Some working, well some spending quality time with families. Back in 2010s with major advancement in technology, remote working became a trend a a norm for many expats to work and travel. 
Traditional major cities have become the norm for expats to start remote working. From New York, to London, to Paris, Hong Kong, Singapore, and more. Those cities listed are all major financial, and economical hubs of the world. The rise of globalization causes these major port cities to turn into major financial hubs for expats to find new job opportunities. 
In 2020, the world was infected by a virus called: COVID-19. The virus changed consumer behavior, and left a big effect on world economics. Traditional major cities lost their charm which used to lure expats. The high-rise apartment buildings, traditional working environments, and just the standard of living, lost its charm. The cost of living skyrocketed. From rents to simple poultry is high. 
Although traditional major cities might have lost their charm to lure remote working. Remote working is not dead yet.
Actually remote working is taking a shift and turning into a different style. Developing cities with a high level of English is turning out to be new hotspots for expats and remote working. Before, remote working was mainly about traveling to new destinations every month or two. The change happened during the pandemic, where expats and remote workers prefer to live in the country that they like for a year or more. As the work-life balance is better than their home country, or they fell in love with the city and can call it home.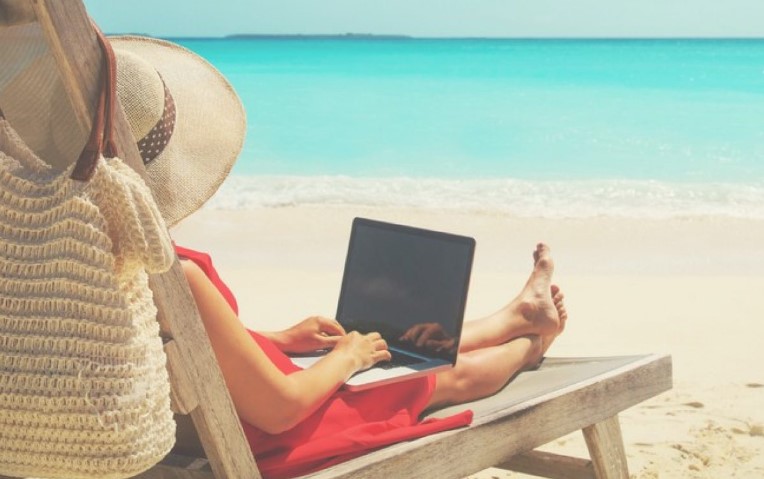 New Remote Working Hotspots
Cities such as Kuala Lumpur, a melting pot of different Asian cultures. A city where rent is very affordable, food and restaurants are as low as $2 or high to $500 per person. With easy connecting flights and travel time out of Asia to Europe or even to the US. Kuala Lumpur is known as the sister city of its neighbors, Singapore. But not anymore. The city is growing among expats and remote working.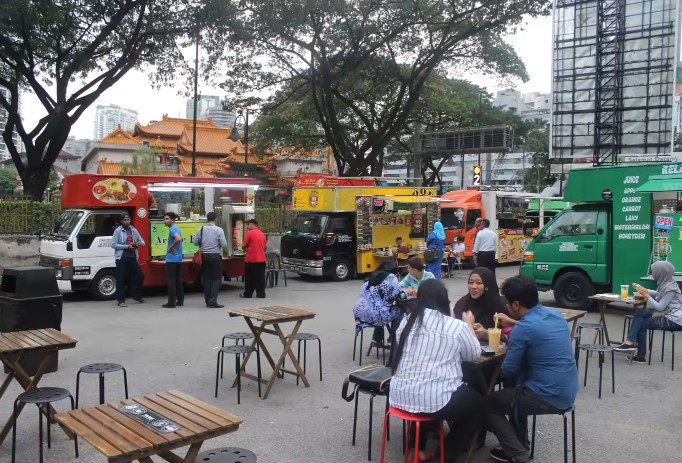 Secondly, the beaches of Rio are a new hotspot for remote working and expats. The warm weather all year round, beautiful beaches, and reasonable rents. High speed wifi in cafes provides expats and remote workers hassle-free working time with no worries of losing connection with their employees. Brazil is a fantastic country with a taste of Europe as well. Rio, is the new Paris of South America. 
In Europe, there are cities which offer warm weather, no traffic, and amazing cafes and bars to enjoy during the weekend. Lisbon, Portugal the new hipster city of remote working. Lisbon property sector is one of the most attractive for investment. With apartments or homes for sale around 60% cheaper than in New York City. As a real estate investment you would earn residences for yourself and down the road for your families as well.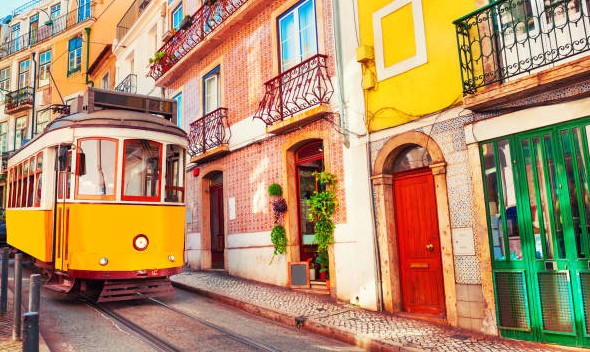 The bridge connecting the east and the west, Dubai, United Arab Emirates. Dubai in the past decade was slowly challenging major cities such as Singapore, Hong Kong, and London to be the financial hub of the world. In the past two years, Dubai is slowly yet surely turning out to be the new hotspot for expats and remote working. 
Why Is Dubai An Expat Hotspot? 
First and foremost is the new visa rule. As with the amendment of the Golden Visa where expats can bring their families to earn residences in the UAE. A guide of new visa rules visas in Dubai is to click here. 
As for remote working, the new visa scheme in Dubai is attracting plenty of remote workers to the region. The new remote working visa in Dubai provides you with a one year stay in the region.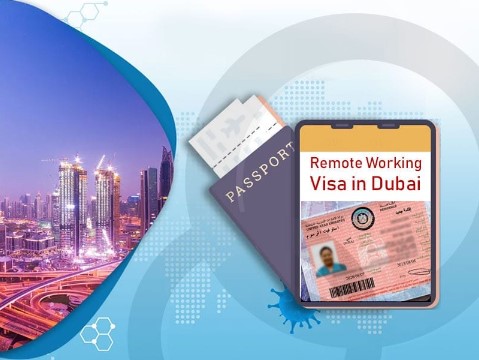 Requirements to be eligible of remote working visa in Dubai are: 
With a valid employment contract

a minimum salary of at least $5,000 (to cover for UAE health insurance)

 3 months bank statement

 payslip the prior month
You are good to go, as a remote worker seeking to live in Dubai for a year, before traveling out to a new destination. 
Where to Live in Dubai? 
FazWaz UAE is here with you along the journey to find short term rentals in Dubai or even down the line to purchase property in Dubai. One of the leading proptech real estate companies in Dubai, FazWaz UAE did all the walk-through so would not need to take 9.8 hours per day to browse your apartments, locations, price comparisons and more. Everything you need is one click away. 
For remote working and short term rentals in Dubai is about affordability, to embrace a new culture and lifestyle, to earn profits, and to enjoy every corner of the city. 
FazWaz UAE recommends a new community near Dubai Marina, and The Greens Dubai at Al Furjan. Al Furjan community provides great public transports to all the iconic locations of Dubai. To the city at Downtown or to the beach at Jumeirah. Shopping malls are nearby, you can go to the lush green golf course as well.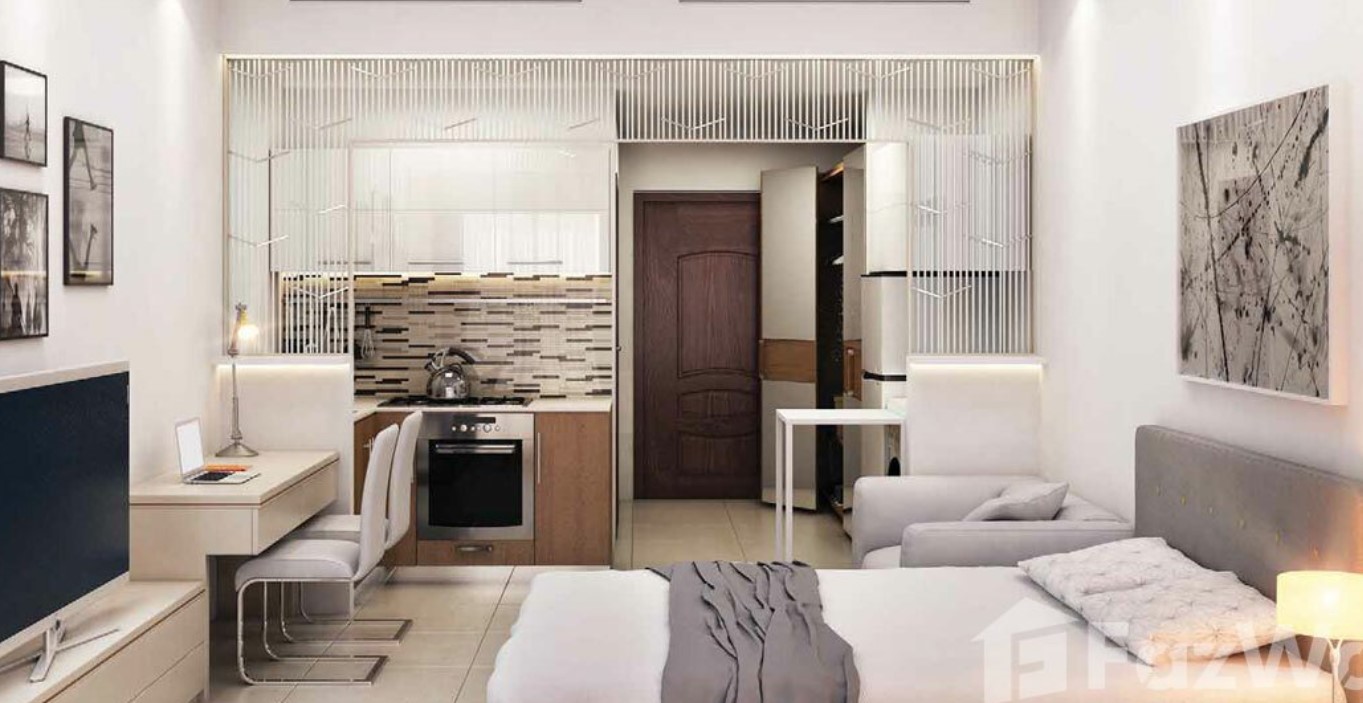 Azizi Montrell apartment in Al Furjan, Dubai provides reasonable prices and a great location as well. A off-white apartment with a big working zone, a kitchen area, and a big master bedroom with a walk-in closet. Amenities such as swimming pool, gym, BBQ area to enjoy with tenants together. Short term rentals starts at $626. 
Whenever you fall in love with the city of Dubai like many are. Since 2021, the population of expats in UAE amounted to a total of 88.9% of the total population. As to purchasing a property in Dubai, the price is undervalued now as well. Buy low and the value goes up. For more information on properties in Dubai, click on FazWaz UAE.