What do you expect from the luxury capital of the world, after the pandemic? Well you can expect an upturn in investment, tourism, events, and a forecast for an increase in economic growth in United Arab Emirates. During the start of the pandemic, all of the countries have experienced sharp decline in economic activity. However, the largest city of UAE – Dubai, has recovered quickly to the point of having pre-level Covid-19 growth. 
Now the question is, Why is the Dubai real estate market attractive to investors and growing rapidly during the pandemics? 
The state of Dubai Real Estate Market? 
According to wealth analytics firm New World Wealth, Dubai was ranked 29 th among the best places for rich and super-rich in 2021. In the geographical space Dubai is the richest city among the Middle East and North Africa. Wealthy expats' penchant for moving to Dubai are among two main reasons: tax benefits and lifestyle and the benefits for remote working in Dubai. With huge financial incentives and a work-life-balanced lifestyle for the information age, Dubai is rapidly turning out to be the best remote area to live and work among the luxury cities in the world. 
Sale Analytics for Dubai Real Market Overview 
In the month of April 2022, Dubai real estate market has seen an upturn of 44.2 % in total property sales transaction of 6,976 compared to April of 2021. With apartments for sale in Dubai a significant increase of 55.5 % property sales transactions. Dubai apartment for sale the month of April 2022, results in 8.4 B AED (226 M USD). 
Secondly it came to villa which received 34 % for the market share in the month of April. As villas had always been a family property in Dubai, but according to FazWaz data analytics, villas are becoming popular among remote workers deciding to have a home, but a performance for working remotely.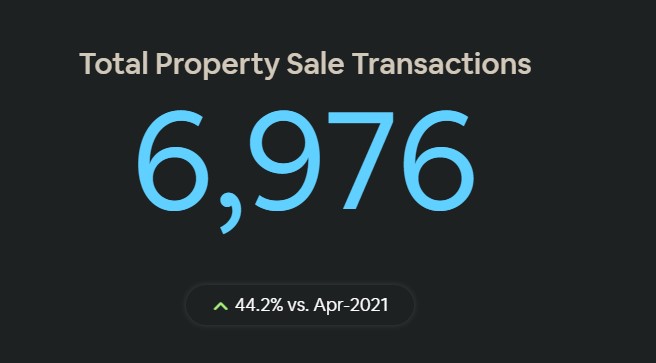 Top 5 Performing Areas 
According to dxbinteact.com, Dubai's top 5 areas to purchase property are divided into business hubs, commercial areas, and two residential areas. In March of 2022, residential areas were not in the top 5 best performing areas. However in April 2022, it changed. The change occurs because of off-plan projects development in residential Dubai. Top 5 areas that perform best amongst expats are: Business Bay, Jumeirah Village Circle, Damac Lagoons, Downtown Dubai, and Dubai Marina. All of these areas have two things in common. First they are all freehold zones where expats can completely own real estate Dubai as a home or as investment property. Secondly, all five top performing areas have a major highway connecting the community with all parts of the city. Sheik Mohammed Bin Rashid Road connects all residents with private cars or does not have the utmost easy access to every corner in Dubai. 
Out of the top 5 areas, two of the areas perform better with sales value. Damac Lagoons and Downtown Dubai brought in a sales value of 3.01 M AED. Damac Lagoons have a total property transaction for 419 in the month of April 2022. The main reasons for a large sales transaction in Damac Lagoons because of its off-plan projects.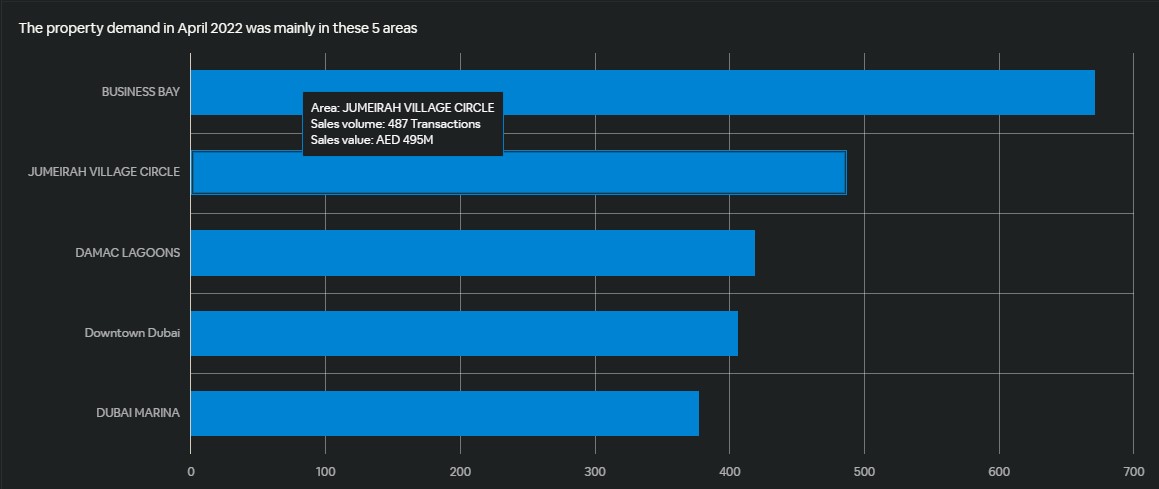 Dubai Off-Plan Projects 
Dubai property developers at the start of the year have increased the development of off-plan projects. Damac Lagoons in a new community, such as Emaar new communities of: Emaar Beachfront, Dubai Creek Harbour, and District 1. Property developers have continued to develop new communities to expand the real estate market further. Sales volumes for off-plan projects now amount to 51%. Compared to March 2022, off-plan sales volumes amount to 46%. 
Off-plan projects had an increase because of two main reasons in Dubai. In the past two years to clear out supply. Property developers decrease sales prices as the market was expected by the pandemic. However with quick recovery in Dubai, according to Reuters property for sales Dubai will have an increase of 4-6% in the coming two years. The increase is predicted because of the movement for remote working, how quick the wealthy recover from the economic crisis, and because of affordable prices of new off-plan projects.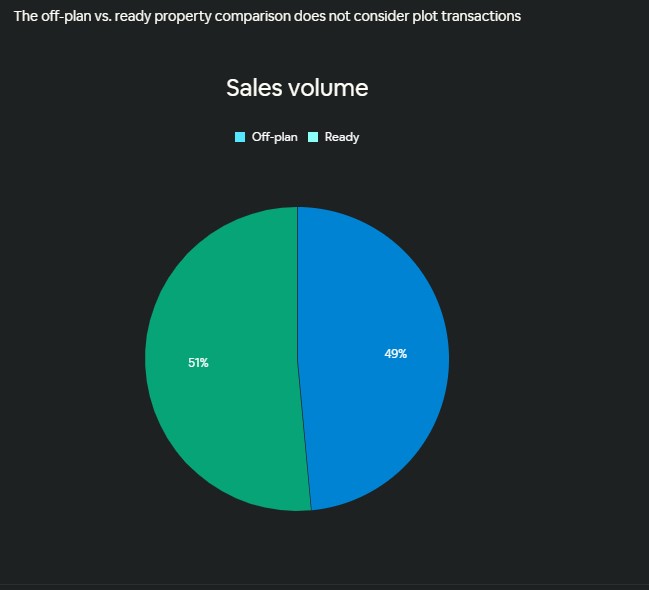 According to D.K. Shilpa, CEO of Arqonz construction, quoted "This is the best time to invest in real estate in Dubai, given the fact that by 2023-2024 its value will steadily increase'. 
Secondly, UAE government amends its Golden Visa Residence of the real estate market in Dubai. The new Golden Visa rule will project the market as a whole much more than it would have in 2018. 
Our prediction of the Dubai real estate market is that prices are affordable now, and it would be till the last quarter of this year. But when the whole world has seen a recovery, Dubai real estate market price will start to increase as it first boom back in 2008. One of the best opportunities has arrived to invest in one of the luxury real estate cities in the world of Dubai. 
Source: FazWaz.fr, https://dxbinteract.com/