For first time sellers in any real estate market in the world, estimating your true home valuation can be a daunting task. Of course they are real estate agents with lots of experience who can estimate your home valuation while visiting your home. Nowadays, most of buying and selling can be done online, and in an instant. 
But at the same time, having a face-to-face encounter with a real estate agent is better. Because your home valuation can give a financial return back in millions in cash. 
However, in times of the information age and advancement in technology, selling online does bring in different types of impressions and clicks. Online transactions reach out to many audiences without moving from your home area. 
One of the top solutions to get your true home valuation estimation is FazWaz very own AVM (Automation Valuation Monetization). The AVM works by collecting the most up-to-date data in the algorithm. All types of properties in the data, by collecting the location, property details, and current market consideration. The AVM home valuation will give one of the most accurate estimation valuations of your property. 
First and foremost, AVM on FazWaz websites is free! It gives an estimation in just under 2 minutes, with only a few details needed to be input.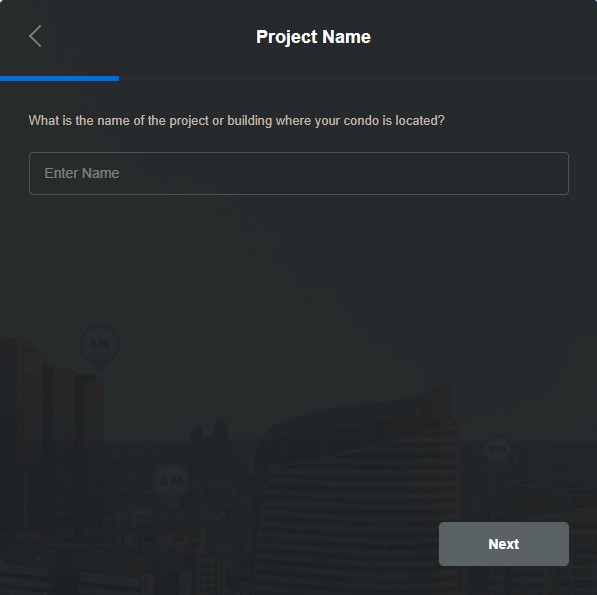 First as a seller you need to put what type of property you want to list on the market. A condo or a home. 
Then continue if you click on Condo, enter the name of the condo. Then the AVM will have a picture listed to show if it's the correct project. Then you click to continue, to the next page, which is to input the details on your condo for sale.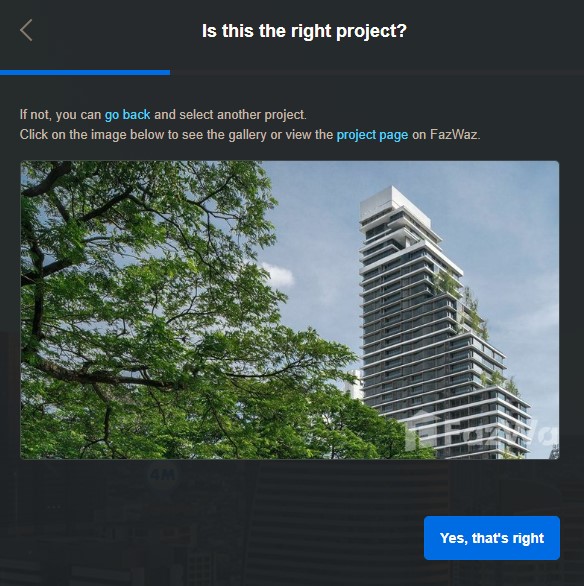 Details such as: how many bedrooms is your condo, what floor is your condo on, how many square meters or square feet is your condo for sales. 
Afterwards in less than a minute, the data will analyze from the algorithm and estimate the true value of your property. 
In no time you can have one of the most accurate numbers of your home valuation without the stress of taking days to talk with real estate professionals. However, after getting your home valuation, it is recommended to have a quick chat with a sales agent to look for leads for a quick sell.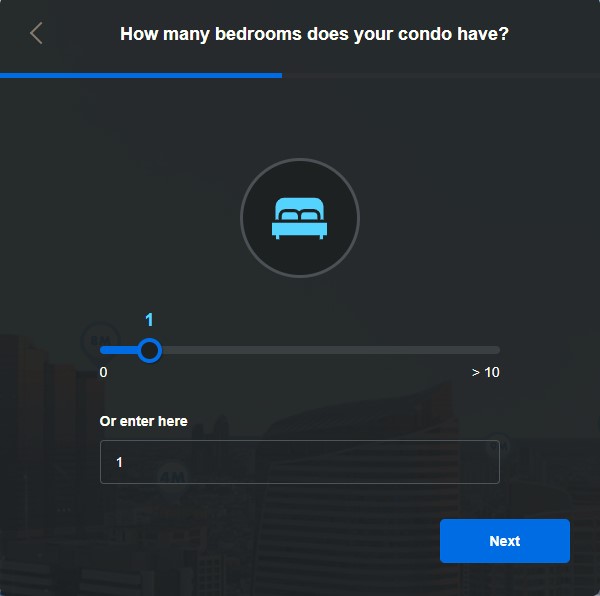 AVM on FazWaz can work both ways. As a seller you will know immediately the estimated price of your home valuation to list on the website, quickly. If you are house hunting, you would the final sale prices of the home valuation you are purchasing according to the current market condition. 
The real estate market has been serving and catering lots towards the buyers. But the seller's side for better customer satisfaction is right here on all of FazWaz websites and domains in the world.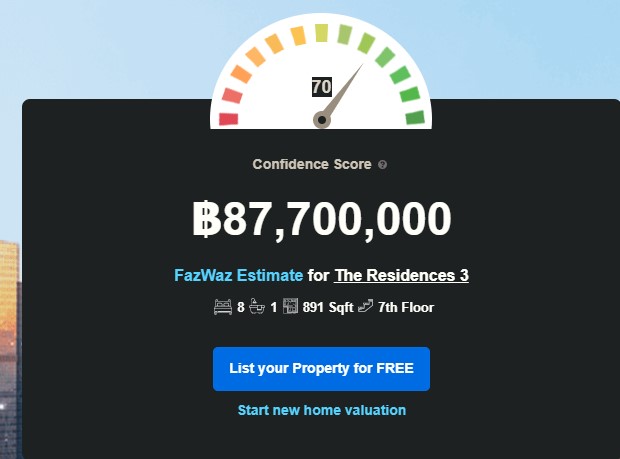 From Southeast Asia, to Dubai, to Europe, to Argentina, and more. FazWaz AVM and ecommerce market-place estimate your true home valuation in your country and in other countries you wish to buy a home or for investment.