Emirates, an airline based in Dubai, continues to set the standard for aviation.
The airline started at the start of June that it would be the first in the Middle East to introduce a premium economy class that would be "unmatched in the industry."
Just a few weeks remain until the launch of the new Emirates premium economy class, which is expected to be a game-changer for travelers who may now choose a more opulent experience, particularly on long-haul flights.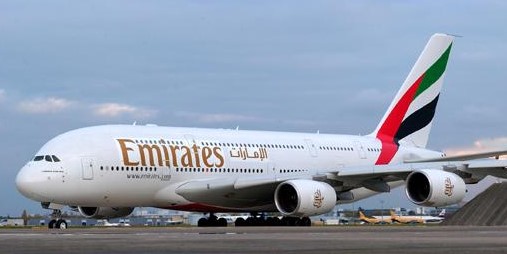 The upgraded premium economy offers a 2-4-2 cabin configuration with more legroom for passengers to move about as much as possible during the flight. Travelers may now enjoy up to 5,000 music, movie, TV, news, and other content channels with an improved entertainment experience, accessible charging stations, and a larger dining table. The new upgraded premier economy is having an effect on Emirates Airlines' famous fleet of the A380. 
The first flight will take-off on August 1 from UAE to London, with Emirates Fly Better tagline of the new luxury premium economy for travelers to enjoy long-haul flights while on holiday or for business. 
The airport will also have a designated Premium Economy check-in facility at Dubai International Airport, Terminal 3, as well as a self-service check kiosk to minimize lengthy lines.
For more information on Dubai property news, lifestyle, and current affairs click here at FazWaz UAE.