Dubai is an expats haven, investor-friendly, and a region to meet all types of people to date in the beautiful emirate of Dubai. Dating in Dubai is fun, similar to your home country, or maybe slightly better. However, dating in United Arab Emirates (UAE) you would need to be discreet and respect the local traditions. 
In this ultimate guide for dating in UAE, we provide insights on the dating screen. Let's dig right in! 
Common to Date in UAE 
Yes! Dating in the UAE is very common, fun, exciting, and similar to your home country. The UAE is a melting pot of different nations and cultures. According to various data, the UAE population of expats is 88.9% in 2021. You can go out and find the quest for love or date in UAE at bars, restaurants, malls in Dubai, and beaches, to find the perfect match. 
However, the local traditions in UAE are antithetical to the religion and Muslim faith. As a couple moving to UAE you would need to be married, as singles can not live together. The act of sex before marriage is considered illegal by law in UAE. As mentioned early with the show of respect for local tradition, public affection can be misinterpreted.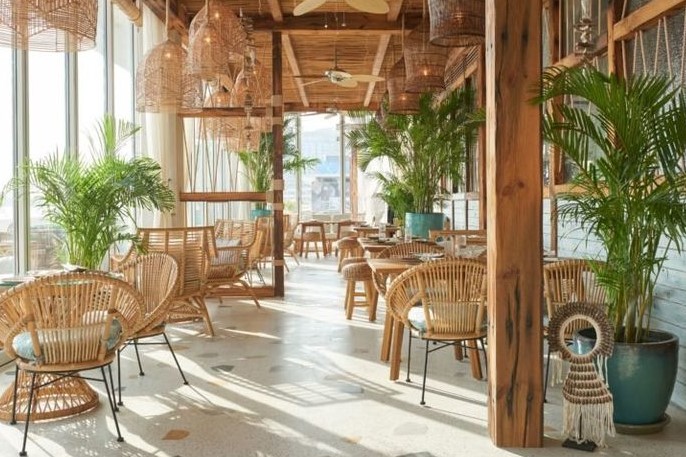 But as society modernizes, UAE is modern with a fun lifestyle. Here is our guide to the modern women's lifestyle in the UAE and some of their amazing achievements. 
Where to date in UAE 
A country that is quite small, does pack a punch. There is no shortage of dating spots or even how to meet people to date in UAE. The country is an architecture juggernaut. Bring your date to the largest man-made island in the world: Palm Jumeirah. Or take a ride on the yacht at Burj Lake. Then visit the largest theme park in the UAE at Global Village. There is everything for all kinds of dates in UAE. 
Online Dating in UAE 
Some might ask Is tinder allowed in UAE? Or is Bumble allowed ? The answer is yes! However, you might have to use VPN to bypass its telecommunication laws. 
As a match on tinder for instance moves to WhatsApp, UAE bans WhatsApp video calls and messenger. For an update on Whatsapp in 2022, click here.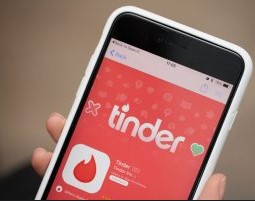 Other than various digital apps, there are different ways to meet up. A popular website of meetup .com, or even Facebook pages of various seminars. 
UAE, especially in Dubai, is a financial and technological hub from multinational companies to start-ups. There are various seminars and conferences to meet up and chat with different people. 
Emiratis do visit seminars and conferences and do go out for a drink or two as well. However, there is some local etiquette to follow and understand. Dating in UAE is not hard. 
Why Dating in UAE is

Not

Hard
There are a few challenges and local etiquette to follow which are different from your home country. That's what makes this world an awesome place. There are many different cultures, traditions, and values to learn. Once you understand them in UAE, the dating screen becomes much easier. 
They are anti-ethical in Muslims values when it comes to dating. For example parents might and most likely choose their children's partner. 
For couples, you have to put a ring on each other. Afterwards you can move in together to a beautiful home in UAE. Sex or living together before marriage is not recommended. You have to be discreet in these situations.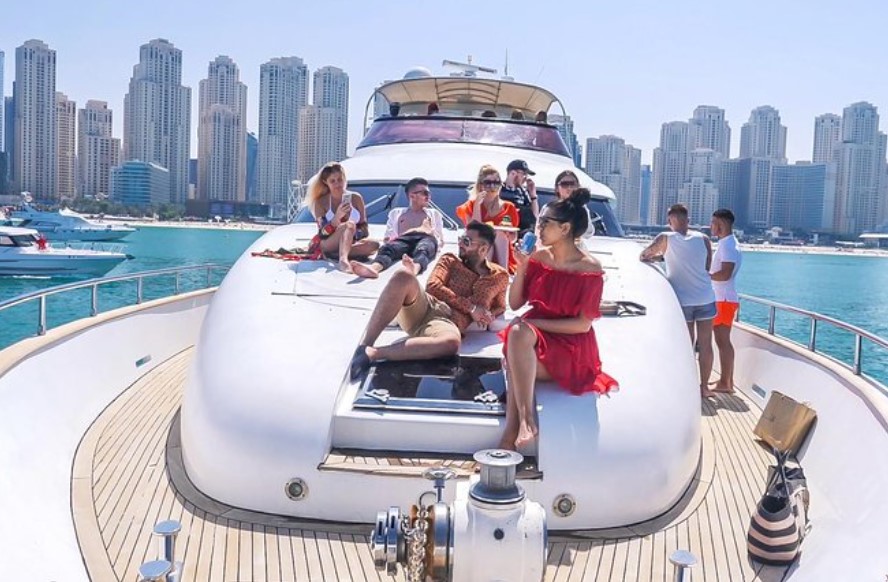 As mentioned earlier, public affection should be kept minimal. Few kisses on the cheeks, holding hands for a while is right. However long hugs, or kisses on the lips is frowned upon. 
Dating in UAE is fun and full of excitement. The dating screen is full of life, people from vast areas, all different. It is fun and wonderful dating and the quest to find love in UAE. 
Once you find love in UAE, the country is a wonderful country to start a families of its business opportunities. At FazWaz UAE, e-portal marketplace lets you find the perfect home to start life together. 
Meet up location in UAE 
UAE is an iconic country with mesmerizing landmarks, adventurous activities, and luxurious experiences. In the city of Dubai, there are various bars. From iconic bars at Nobu, The Atlantis Palm Jumeirah, to beachfront bars at Koko Beach Bar.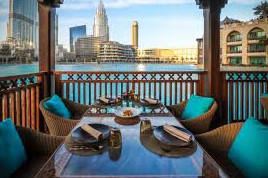 In the city itself, from Downtown Dubai to the vibrant nightlife of Dubai Marina, at Masti Club, there are different types of bars and clubs to date and meet people. 
Dubai city is not all about the nightlife. Its food scene has increased significantly. From amazing Saturday Brunches at Dubai Creek Harbor to the beautiful and also considered as one of the most romantic restaurants at Thiptara. Thiptara Thai restaurant at Burj Lake with a 360-degree view of the tallest building in the world: Burj Khalifa. That's a view your date will never forget.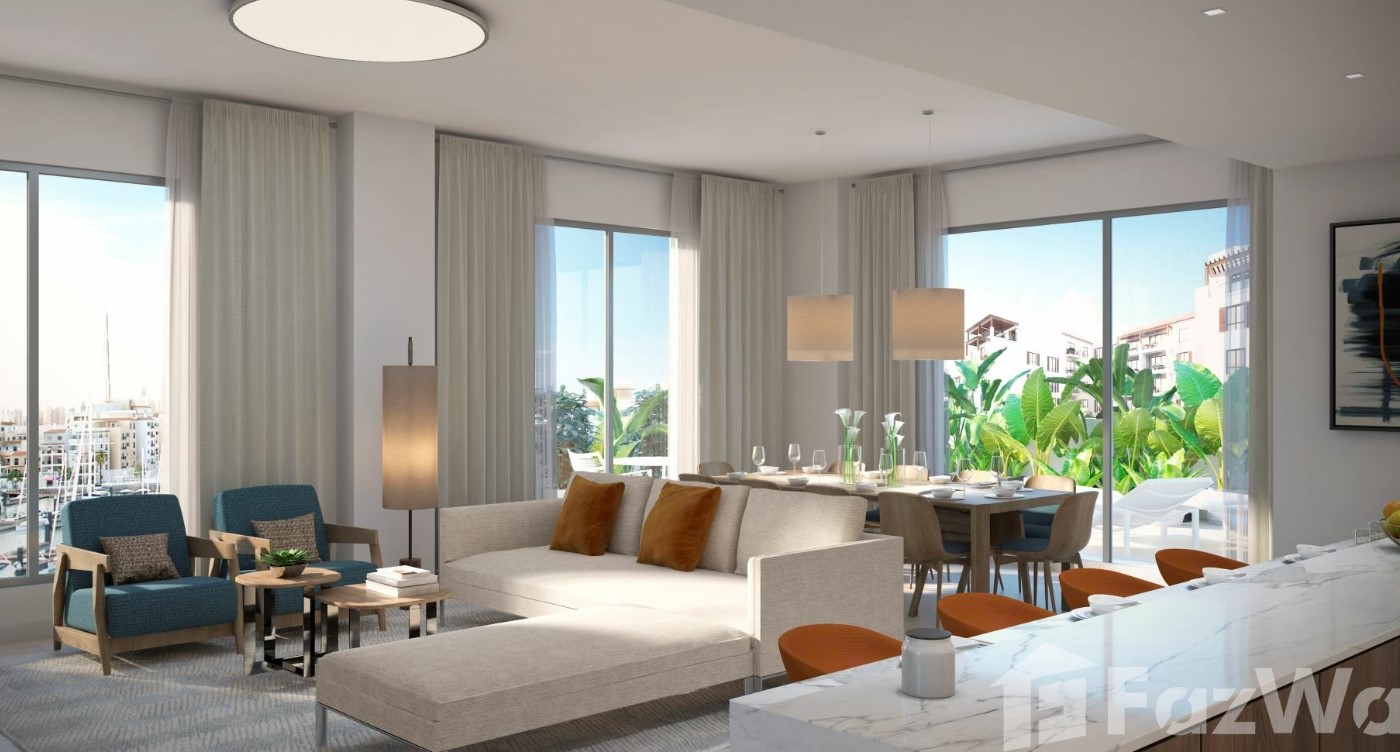 What's Next? 
Living as a couple in UAE is one of the best experiences to look forward to. The country is just a wonderful collection of activities. With couples there are plenty of homes which are perfect for you all together. FazWaz UAE did the walk-through so you can browse for your home at the comfort of your cough. 
An amazing new couple home nearby the beach with an island lifestyle of calm and tranquil. But on the other hand, close by the city lights of exciting fun night-out to remember times dating together before the ring is on the finger. 
The apartment is called La Voile at Port De La Mer, Jumeirah, Dubai. A traditional yet modern Arabic design along the Persian Sea. A direct access to the famous Kite Beach with a 360-degree view of the one and only seven-star hotel of Burj Al Arab. 
A swift 4 minutes away to Palm Jumeirah and Dubai Marina. A perfect location to start the second phrase of life with the perfect home with FazWaz UAE. For more information and free consultation to start the second phrase of your life, click on your one and only real estate portal, FazWaz UAE.