The landmark Palm Jumeirah and Dubai Marina are symbolic of the city's reputation for providing residents, guests, and investors with world-class residences with a bustling outdoor lifestyle at their doorstep. In addition, Dubai is noted for its upscale waterfront properties for sale.
As of the beginning of 2022 Dubai property sector is in hot demand from foreign buyers and high-net-worth individuals. Investors who prefer to purchase waterfront properties in Dubai. However, after the property sector in the region reached an all-time high in 13 years, data showed that property in hot demand was villas, waterfront properties, and apartments for sale in high-rise buildings.
FazWaz UAE data represented the top three recommendations for waterfront properties in Dubai. For all kinds of homebuyers, we recommend off-plan projects and ready-to-move-in projects for your dream home.
Apartments for sale in Dubai is one of the hottest demand for investors and homebuyers. We recommend Peninsula One apartments in Business Bay. Off-plan property is set to complete in 2024. Peninsula One apartment offers a flexible post-handover payment plan for you to not stress with any type of payment. Peninsula One, situated right along Dubai Canal, offers you a great view of the waterfront with plenty of casual waterfront cafes and Dubai's trendiest Saturday Brunch.
One-bedroom apartment at Peninsula One starts at 270K USD. For more information, click on FazWaz UAE.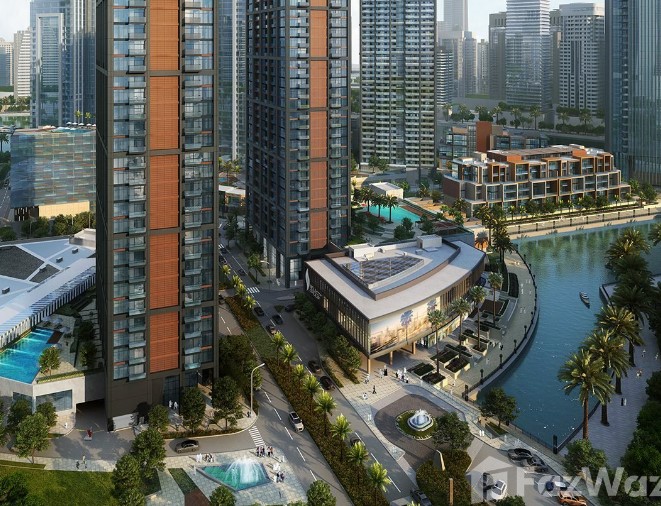 As the name suggests, Beach Mansion is a waterfront property in Emaar Beachfront, Dubai. You would have direct access to the beach with your private deck and sunbath. Emaar developers are among the prestigious and renowned property developers in the UAE. Beach Mansion is an off-plan property in Dubai offering exquisite views of Palm Jumeirah and Dubai Marina. Additionally, homebuyers have their spot to park your yacht as well.
Starting price for Beach Mansion is 1.3M USD for a three-bedroom apartment. A 3-bedroom apartment at Beach Mansion gives you an ROI of 6.4%. The highest ROI at this particular property.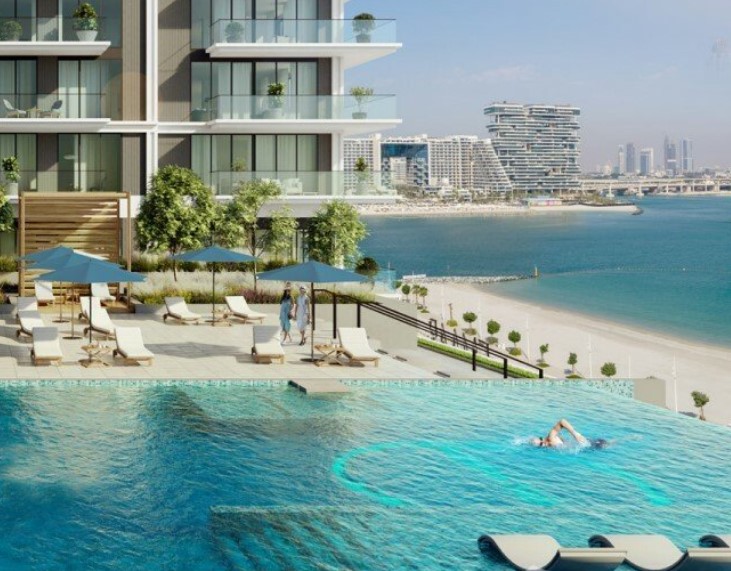 We are staying in the same community of Emaar Beachfront. Emaar Beachfront community is one of the latest communities. Beach Vista properties for sale is a luxury apartment residence in Dubai. Homebuyers with a penchant for luxury goods need not look further than Beach Vista at Emaar Beachfront. Each bedroom has a beautiful view of Palm Jumeirah all year long. All apartment units are furnished with white marble floors and gold lining to have a shining effect when entering the room.
Additionally, Beach Vista at Emaar Beachfront is a ready-to-move-in property for sale in Dubai. So you can move in right away to your dream waterfront apartment in Dubai. Starting price for a 3-bedroom is 1.67M USD.
As you notice, Dubai has excellent waterfront properties for sale to purchase as a home or for investment opportunities. FazWaz UAE did all the walk-throughs for you to have all the recent information for each particular property.