According to Cambridge Dictionary, Brunch means a meal eaten in the late morning that is a combination of breakfast and lunch. Back in 1895, brunch started by a man named Guy Beringer. He combined breakfast and lunch together, which meant he could sleep a few extra hours during the weekend. This culture is going viral and borders to American shores in 1939. Brunch is also a family meal on Sunday after activities from church and it changed to suit each country.
Brunch became popular in the UAE in 2004 and it is peaking in 2018 as recorded to Google Trends. Brunch Dubai has many kinds of foods in different communities, which mostly started on Saturday morning around 12.00 – 5.00 PM. 
In addition, we have combined the best brunches in Dubai with the information below.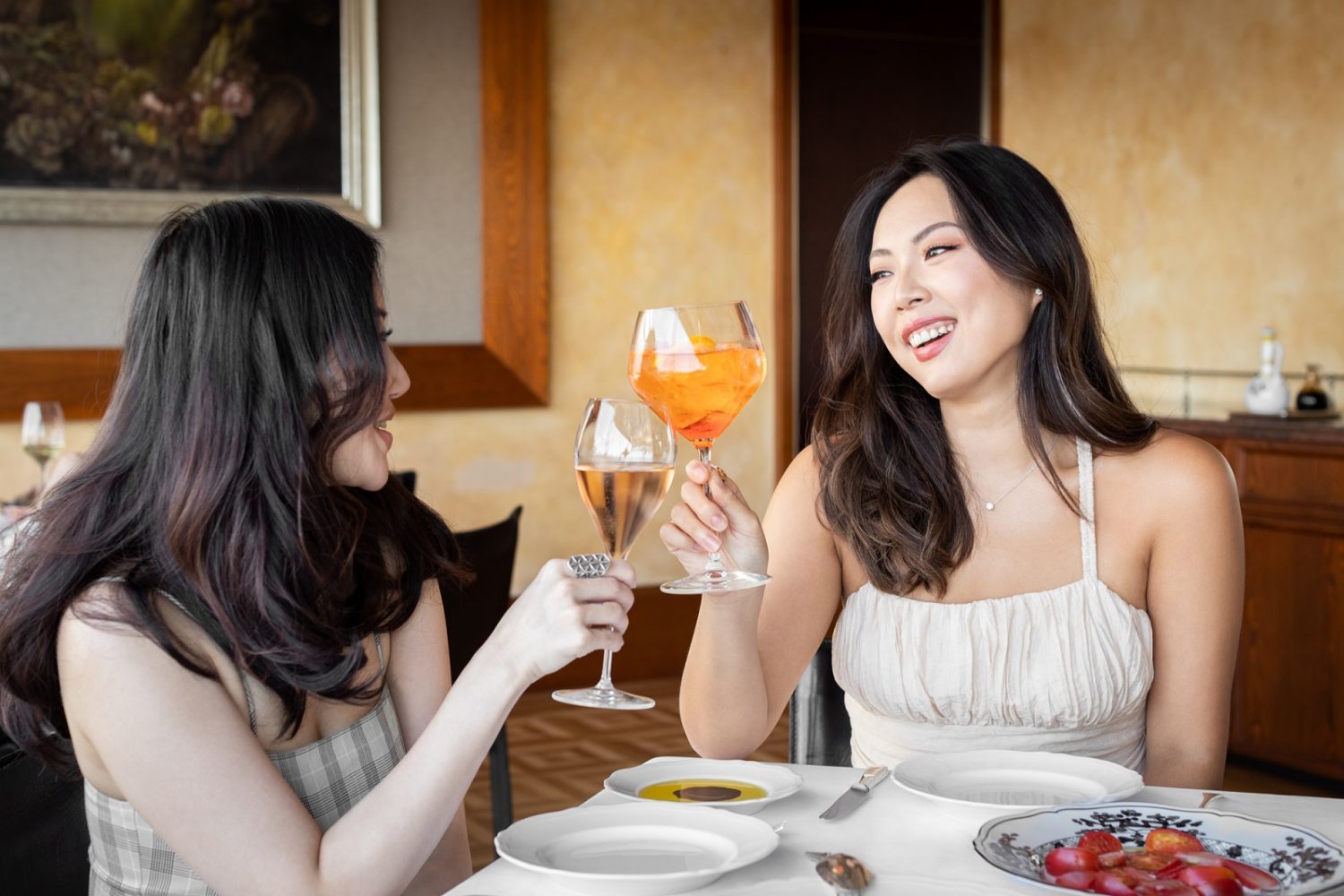 In the bustling and intensity of this unique eating attraction, work your way around the world. Kim's Korean, Lucy Wong's, Momo San, and Chatakana serve hot meals with robust flavors from Asia; Mario's serves Italian favorites, while Ali's serves Arabic dishes. Enjoy eating time with stunning views of Burj Khalifa and Dubai's beautiful skyline. Saturday brunch will start at 12.30 – 4.00 PM. The restaurant is located in Dusit Thani hotel, 133 Sheikh Zayed Road, P. O. Box 23335, Dubai, United Arab Emirates. 
Dusit Thani hotel is a modern Thai-style hotel in Dubai which is connected to The Dubai Mall. You can stay in Dusit Thani hotel or Dubai apartment for sale to receive a great experience. 
    2. Americano
Brunch at Americano is a Speakeasy Brunch. They have  the most popular dishes, such as a 1.2 meter long Cheese and Jalapeno Hot Dog and Wagyu Sliders with non-alcoholic drinks, wine, beer and a selection of cocktails. In addition, vegan and healthy foods are included in the menu. Every Saturday brunch will start at 12 – 3.00 PM. The Americano is a stateside style bar and restaurant with a guaranteed convivial atmosphere. This restaurant is located at 45MM+FWG – Waterfront at Souk Madinat Jumeirah – Dubai – United Arab Emirates. Fazwaz suggests you visit the nearest apartment; Port de La Mer by Meraas at Souk Madinat Jumeirah to get closer to the greatest restaurant.
3. Refined Brunch by Candypants at Akira Back
This restaurant is a famous Saturday brunch where you will get fulfilled Japanese cuisine and Korean and international influence. The Akira Back has a number of global brands to deliver an unmissable brunch experience and unforgettable memories for everyone. The Saturday brunch starts from 1.00 – 4.30 PM. The brunch Dubai was located in a well-known location, W Dubai hotel, Palm Jumeirah. There is a luxurious apartment located near the restaurants; Peninsula apartment in Dubai. The apartment has 2 towers with a beautiful view of Dubai Marina that you can check on our Fazwaz website and any other properties for rent here.
The LC Brunch is designed in an excellent interior to make this one of the cooler spots in the area of Dubai marina. You'll find the excellent Saturday brunch with pumping tunes and dancing with a Latin American style of this restaurant. LC Brunch at La Carnita is in the InterContinental Hotel Dubai Marina. The brunch Dubai will start at 3.00 – 6.00 PM. You can check an apartment for rent in Dubai Marina to easily access the amazing place at InterContinental Hotel Dubai Marina at Dubai Marina.
    5. Rooftop Brunch at Atelier M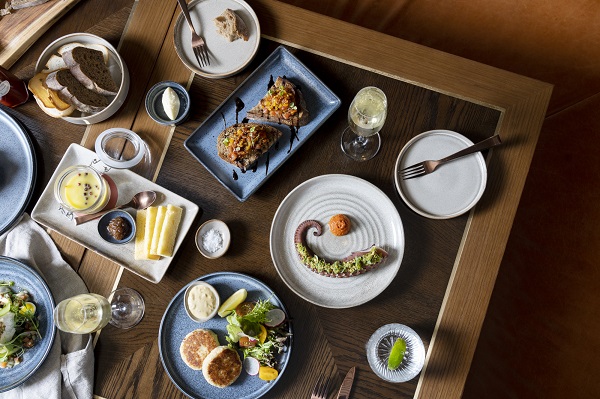 Enjoy the beautiful weather and stunning view of Dubai Marina on a luxurious rooftop with tasty brunch Dubai, Miso glazed salmon, grilled beef ribeye, and wild mushroom risotto. Soft Package AED 199 and House Package 350. It is a Saturday brunch at 2.00 – 5.00 PM. at Pier 7, floor 7M, Dubai Marina. The Atelier M is a fabulous award winning restaurant, a modern design inspired lounge for evening entertainment and stunning view of Dubai Marina at a rooftop brunch Dubai. Atelier M is located at the heart of Dubai Marina.
    6. Marasi Brunch at Open Sesame
Enjoy with many kinds of artsy brunches such as Mediterranean culinary delights at Open Sesame social eatery on Saturday at 2.00 – 5.00 PM. Marasi Brunch features an impressive line-up of starters, mezzes, extraordinary seafood parade, main courses, and magical Candy Souq. They provide many packages to comfort the customers, Falcon Pack, Flamingo Pack, and Camel Pack. Marasi Brunch at Open Sesame is located in Hotel Indigo Dubai Downtown Ground Floor – Marasi Dr – Dubai – United Arab Emirates.
In conclusion, brunch tells us about the economics and lifestyle with a new identity as consuming the hangover food. Just like everything in Dubai, each new phenomenon takes time to grow. However once the trends are pick-up, new businesses can thrive in Dubai. Such as the real estate market in 2008 was the biggest boom in Dubai. Brunch Dubai popularity was an uptrend because of foreign workers and expats moving to Dubai. Now it's time to experience the new trends of a multinational cuisine and the neo-culture in the cosmopolitan city of Dubai.