Dubai, United Arab Emirates, is a well known region with warm weather and beautiful beaches all along the country. Summer vacation has arrived in every corner of the world. However, one of the top ranking countries to enjoy the ultimate summer vacation is in Dubai. 
As air travel restrictions have been lifted, it is easier to travel to different destinations. FazWaz Real Estate UAE compiled a list for what to do during summer time in Dubai. 
Pro Tip: There are a lot of water activities recommended in Dubai. Let's Go!
1. Dolphin Bay
Palm Jumeirah, Dubai, the largest man-made island in the world, offers the best summertime leisure activities. From the beaches, waterfront restaurants, cafes, shopping malls in Dubai, and more. However the premier summertime activity is to be in Dolphin Bay to swim with the dolphins. Let's dive into our next recommendation.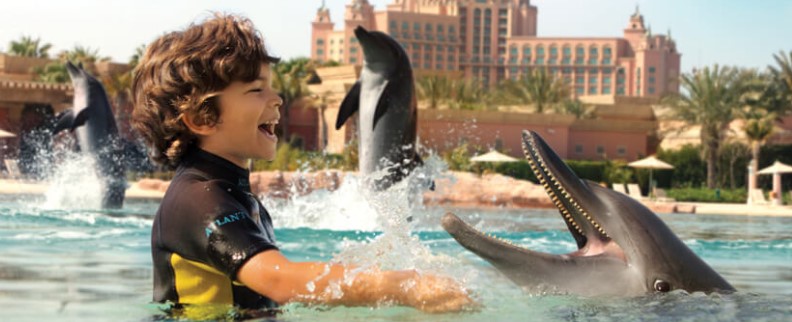 2. Splashers Cove 
Splashers Cove situated right next to Dolphin Bay offers you an amazing water theme park along the Arabian Sea. Located in Palm Jumeirah, Dubai, you would have the ultimate waterpark experiences found anywhere in the world. Splashers water park is divided into four categories which are: Splashers Cove, Splashers Lagoon, Splasher's Children's Play Area, and Aquaventure Waterpark. Splasher water theme park is family-friendly and suitable for anyone seeking to dip into the water to enjoy summer. Let's dive in deeper to the sea.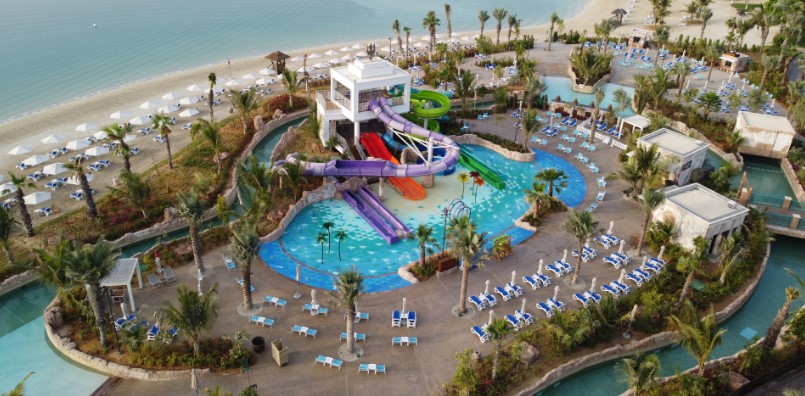 3. Dive Atlantis 
We are still in Palm Jumeirah, as the island is the premier one-stop leisure destination in the United Arab Emirates. Our next summer splash is Dive Atlantis. During the summer one of the top activities is to dip in the pool or even better is to go diving in the Arabian Sea. With plenty of fishes and dolphins you would have the ultimate experience of diving next to dolphins and beautiful coral reefs.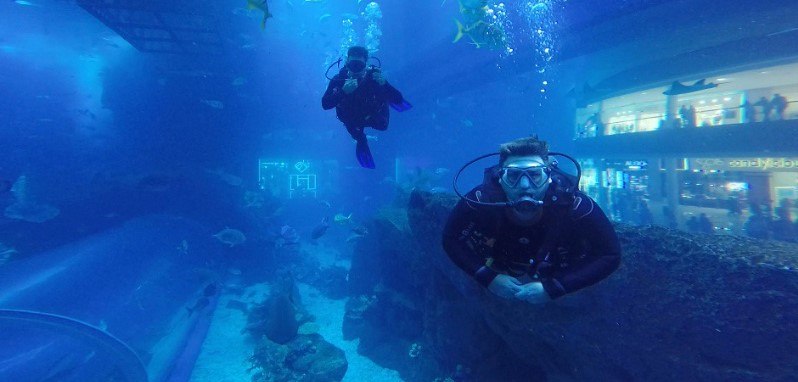 4. Kite Beach  
Let's get out of the water, and soak our feet in white sandy beaches. Dubai's most famous beach: Kite Beach in Jumeirah. Kite Beach is one of the famous public beaches which offer amazing jet skis, kite surfing (hence the name), water jet skis, and beach volleyball. It is an amazing place to enjoy plenty of activities with like-minded people during the summer in UAE. Additionally, at Kite Beach you have the perfect angle for an instagrammable picture of Burj Al Arab, the best five-star hotel in the world.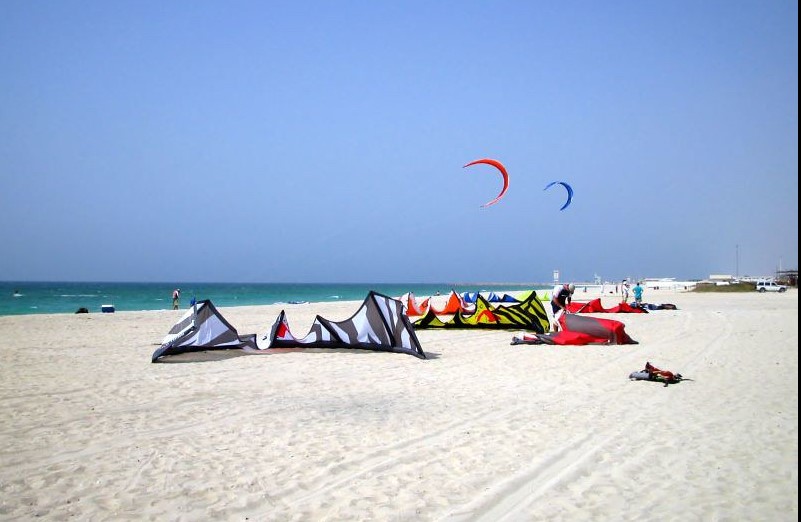 Next destination is to rent yachts to sail on Dubai Marina. The luxury capital of the Middle East, Dubai offers great yacht experiences in Dubai Marina. From celebrities to tourists, Dubai is the place to be at to ride on a yacht and soak in beautiful landmarks, drink some champagne, and sit down to chill and enjoy the water. Luxury Dubai has everything for you to chill-out and just vibes to have the ultimate holiday.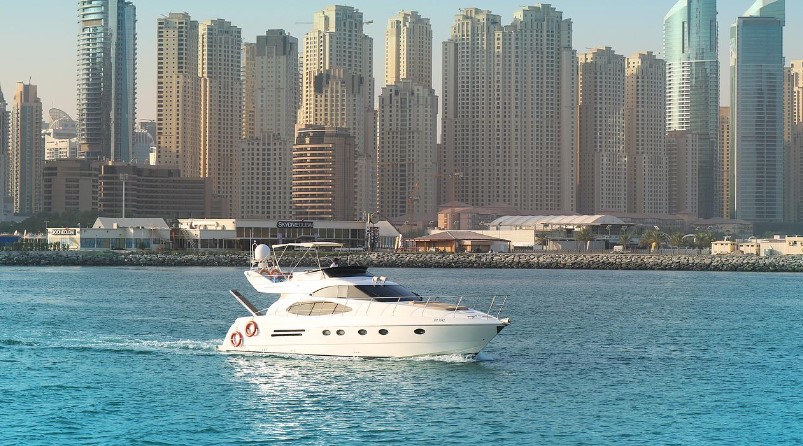 6. Rooftop Pools Dubai 
Keeping with the theme of amazing views and luxury Dubai. Let's get back to the water, except this time let's enjoy the rooftop pool. Dubai is known for its amazing infrastructure for specular rooftop pools. You can enjoy the view of Burj Khalifa and experience a 360 degree view of Dubai skyline. For top 6 recommendations on rooftop pools Dubai, click here.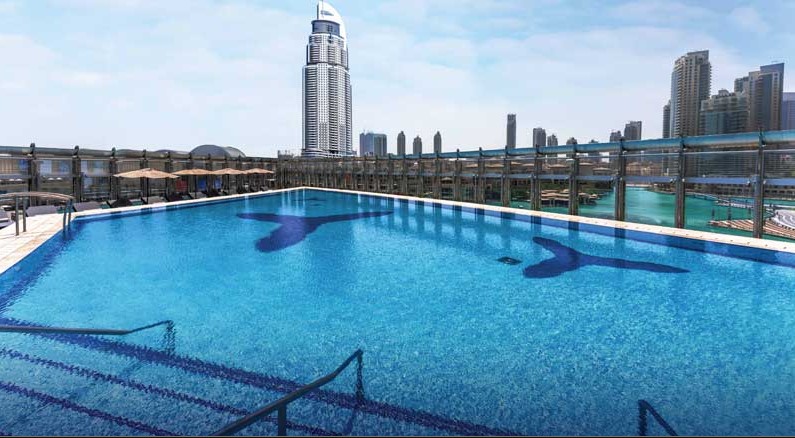 What's Next 
As noted above, Dubai offers great leisure activities during summertime, as the region has warm weather all year round. You would enjoy the ultimate summertime vacation with families and friends. Either going to waterparks, taking yacht tides, dipping into the pool, or going to the beach, Dubai has everything to offer. 
For amazing locations to rent nearby amazing water leisure activities are in Palm Jumeirah and Dubai Marina. As most of the amenities are situated in those two communities, you would not want to travel far and want to stay in close proximity to leisure activities.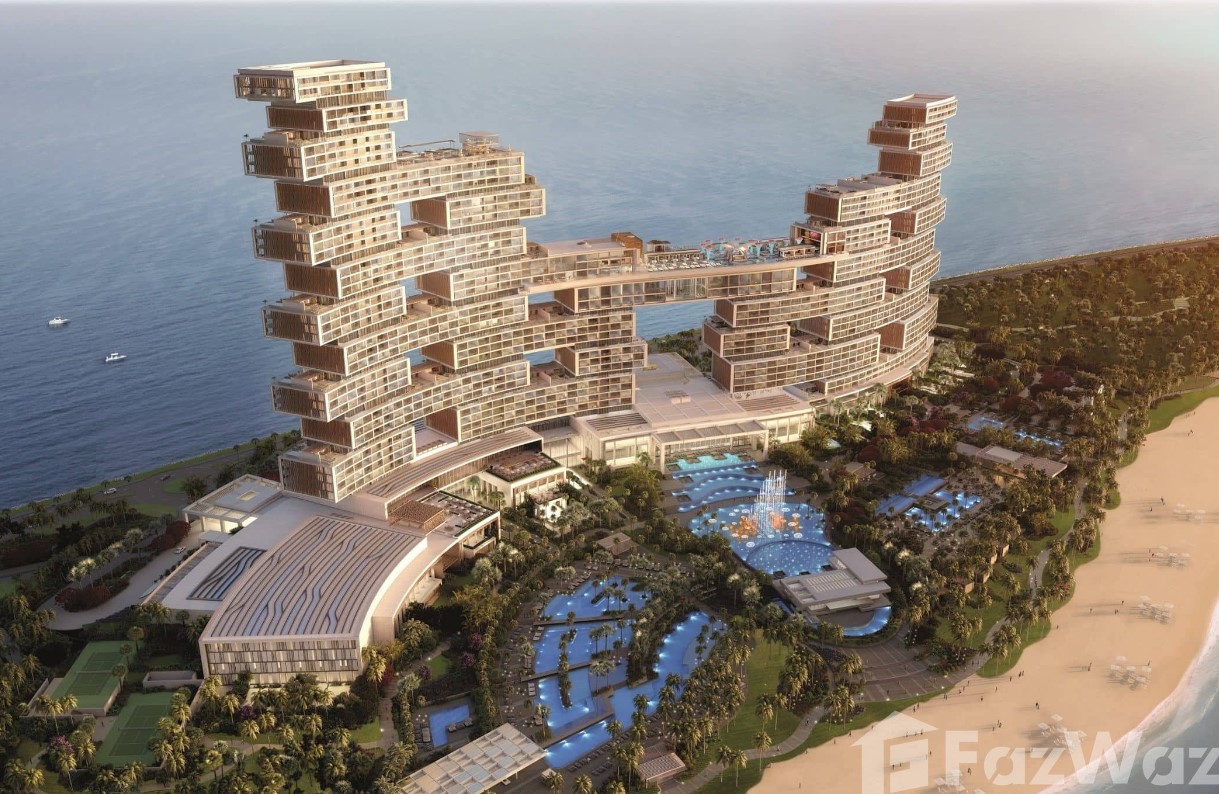 At Palm Jumeirah, the ultimate residence is Atlantis The Royal, Palm Jumeirah. The rooms are beautiful, with views of the beach, and located at the back of the island. You would experience the ultimate luxurious lifestyle in Palm Jumeirah by staying at Atlantis The Royal. 
For more information on the best property to rent in Dubai, click onto FazWaz UAE.