Dubai is one of the most popular cities for travel and tourism, although Dubai is culturally sensitive and has strict rules in terms of alcohol consumption, dress code, and extra-marital sex; it has also become a global hub for a sleek and vibrant nightlife. The city actually has a lot to offer in terms of late night entertainment or if you prefer a chilled night out at a bar. World-renowned music acts and well-known DJs have also added Dubai onto their lists of tours across the globe. This is due to the fact that the city exhibits a continuous growth in terms of luxurious hotels, bars, and nightclubs and a strong property market.
According to statistics, 85% of Dubai's residents are expats or migrant workers. Furthermore, if you are an expat or a traveler, you have to remain vigilant and abide by the rules to avoid jail time.
However, having fun once in a while is vital to one's wellbeing. So if you're a nonnative who's in search for some fun leisure activities with a few drinks, here's a list of five places you can visit hangout and socialize:
Baristi 
This club is for people who want to party without the hassle of having to dress up. Located at Le Meridien Seyahi Beach Resort and Marina, Jumeirah Beach, Baristi offers both chill beach vibe and lavish party flair. It has 2 floors: the ground floor is for the people who just want to relax and lounge by the beach and chill out to the backdrop of live acoustic bands playing. The lower ground floor, on the other hand, is for all partygoers who'd love to dance and enjoy moving with the crowd.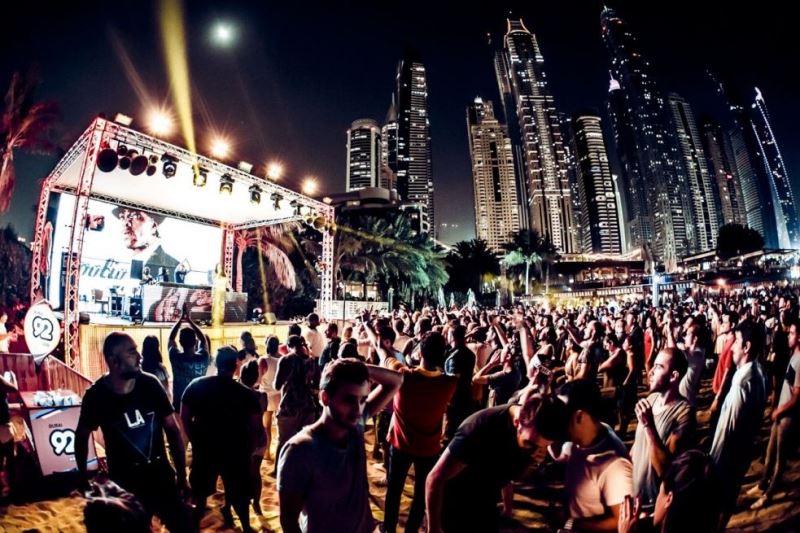 Blue Marlin Ibiza
While the atmosphere of Baristi is more casual, Blue Marlin Ibiza is rather considered the "glitz and glam" type of beach resort. Situated in Golden Tulip Al Jazira Hotels and Resorts, the resort has VIP areas, dip pools, and private cabanas, it also has a beach party arena where both in-house and DJs from Ibiza play their sets of full-on banging house music.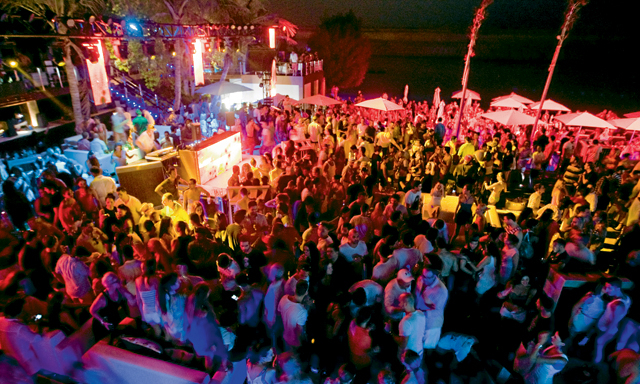 Gold On 27 
Probably one of the fanciest bars in Dubai, you can have a few drinks in this extravagant designed and lacquered gold bar. This bar is located inside the Burj Al Arab, if you're in it for a lavish night of drinking cocktails made from foie gras, you have to check out this place.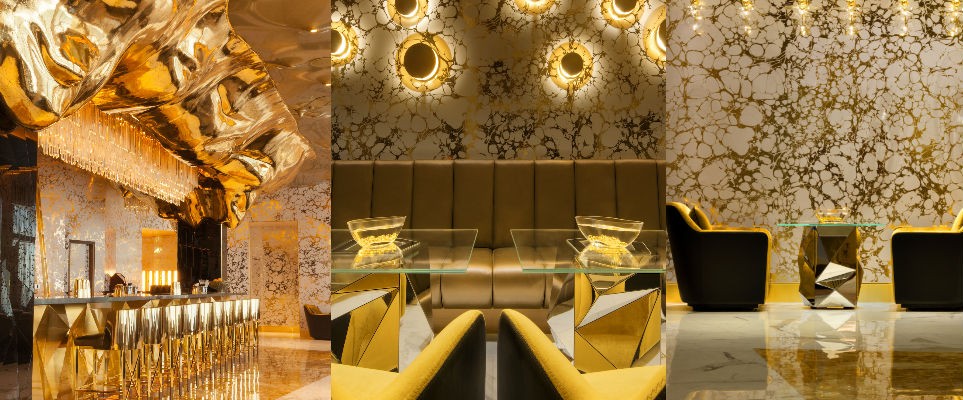 Coya 
This burst of color Peruvian Spot has displays of historical art pieces and lush, handcrafted furniture flown directly from Peru. This bar is divided into three sections: a dining room, a Pisco lounge, and a members-only bar.