Time and time again, in Dubai luxury properties for sale set records year-on-year. This year in Palm Jumeirah, Dubai, United Arab Emirates, the most expensive villas will be launched for sale at the end of 2022, worth 300M AED. 
The developer of the project Alpago Developers. Known as the high-end developer launched the villas project on the iconic and mesmerizing luxury villas for sale on Palm Jumeirah Frond G. Or known by its popular name as "Billionaires Row".
In the world, there are three ultra-exclusive areas known as "Billionaires Row". They are in Manhattan's 57 Street and The Bishops Avenue in London.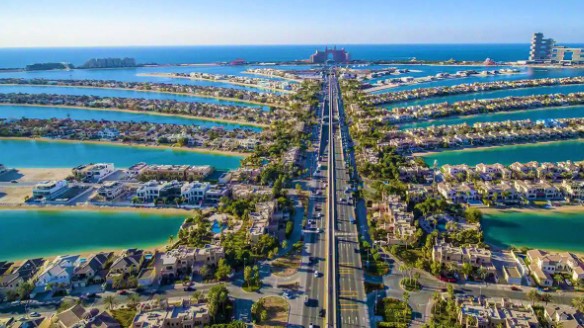 Presently, according to Khaleej times, the most expensive villa sold in Palm Jumeirah is a 10-bedroom apartment worth 280M AED. According to Dubai Land Department data records, in 2022, homebuyers bought a villa complex over 80M AED each in the same month. 
Palm Jumeirah Frond G and others nearby are known for holding luxury villas which are inspired by the ambiance in Los Angeles, Miami, and more. 
Why Palm Jumeirah The Most Expensive Neighborhood in Dubai? 
First the properties for sale in Palm Jumeirah are located by the sea or nearby the beach. As a sub-community the largest man-made island in the world, has its own shopping mall, fine-dining restaurants, and a one-stop entertainment center. High-end waterfront properties are always in high demand with a particular group of demographics.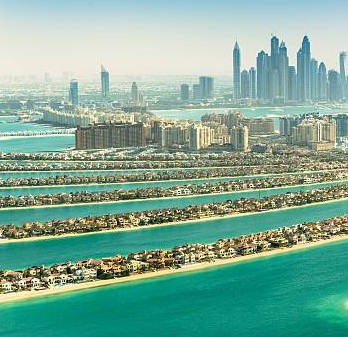 To put in prescriptive stated by Binayah Real Estate, luxury real estate in Dubai are considerably cheaper than other major cities around the world. Even with recent price hikes in Downtown Dubai, Palm Jumeirah and Al Barari. Dubai luxury properties are more affordable than major cities. Price per square meter in Dubai is three times lower than price in Singapore or New York and five times lower than price per square meter in London. 
For instance, prices per square meter in Palm Jumeirah are $3,900, in New York prices can get high to $10,797. For instance in London prices per square meters equal to US$19,500. Even the most extravagant lifestyle and community for Dubai can provide great value of luxury real estate in Dubai. 
What's Next?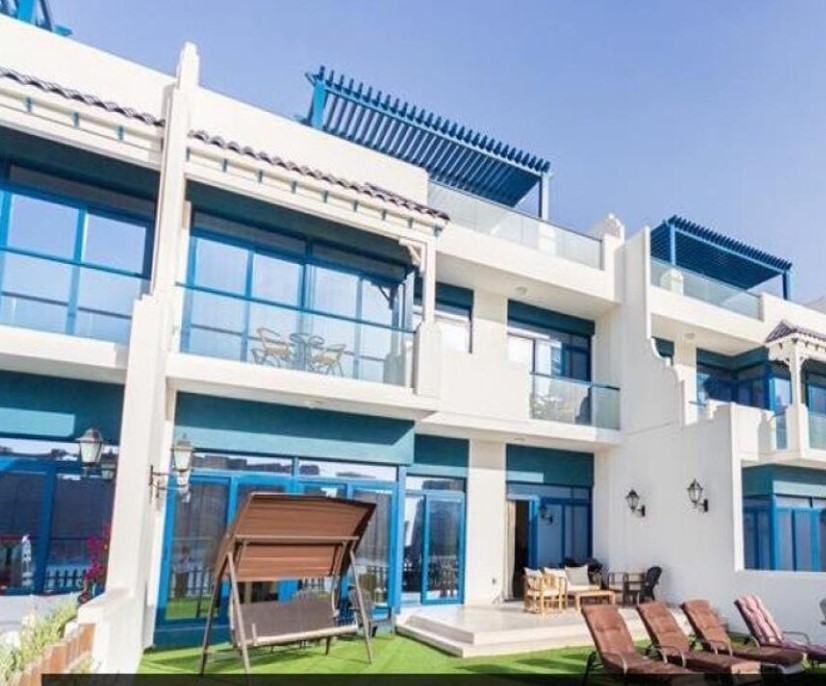 At FazWaz Real Estate UAE, we have compiled 30 best properties for sale in Palm Jumeirah with good value of return of investment for homebuyers to experience the ultimate extravagant lifestyle in Dubai. 
With property prices on an upward trend, it's the time to invest when the market is still under-performing such as in Dubai. As the whole real estate market in Dubai is still a buy-and-wait property market.