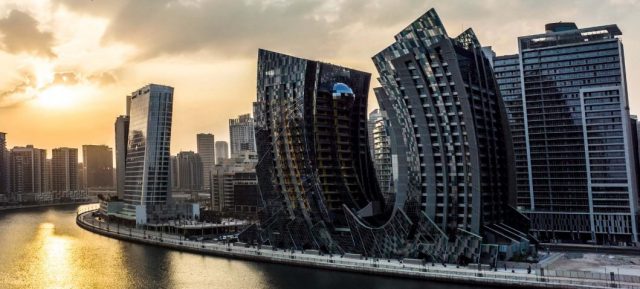 What is your first perception about Dubai property design ? Many people though Dubai architecture design majority have only luxury modern design but there also have unique architectural design residential which is interesting to live in and will open your vision to knowing more about Dubai through their residential.
Down below will have 5 residentials which are unique in different ways and will compare what's unique and what makes it unique.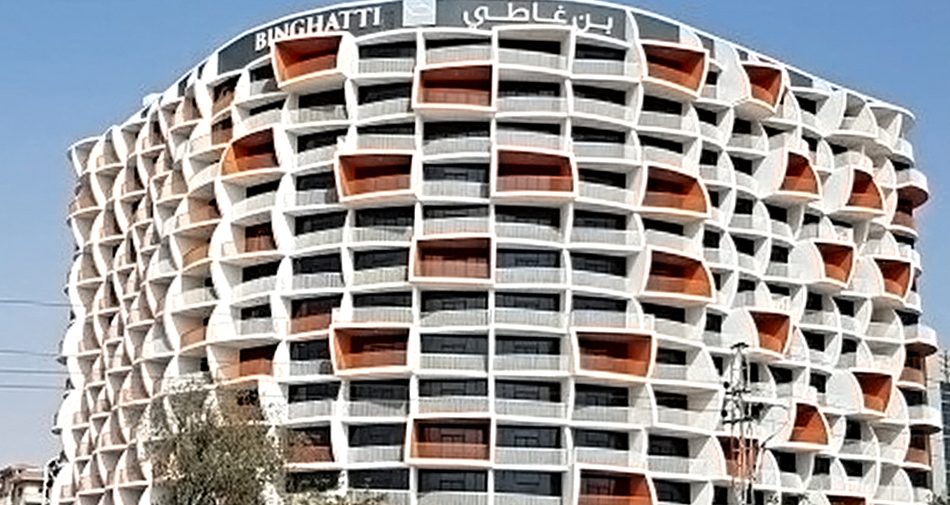 Binghatti Pearl is an apartment for sale located in Dubai Silicon Oasis (DSO), Dubai and developed by Binghatti Developers. This Project is one of interesting unique architecture in Dubai in general level. 
In general, Binghatti residential architecture is special because of their tone of color which is orange and white, there's a unique figure in the building's elements and an enjoyable story behind them.
Architecture designs are outstanding in vivid orange color and white, the building memorable is their facade which is supposed to mimic multiple pearl shells. Their inspiration is remarkable; this unique project is inspired by the UAE's lengthy history of pearl diving. As a result, their name is "Binghatti Pearls". This first one architecture is unique by their concept and design that is quite futuristic and able to grab the attention by their color. So, even though this apartment for sale is not so unique, it could be one of unique architecture in Dubai and point to the new visual of Dubai apartment.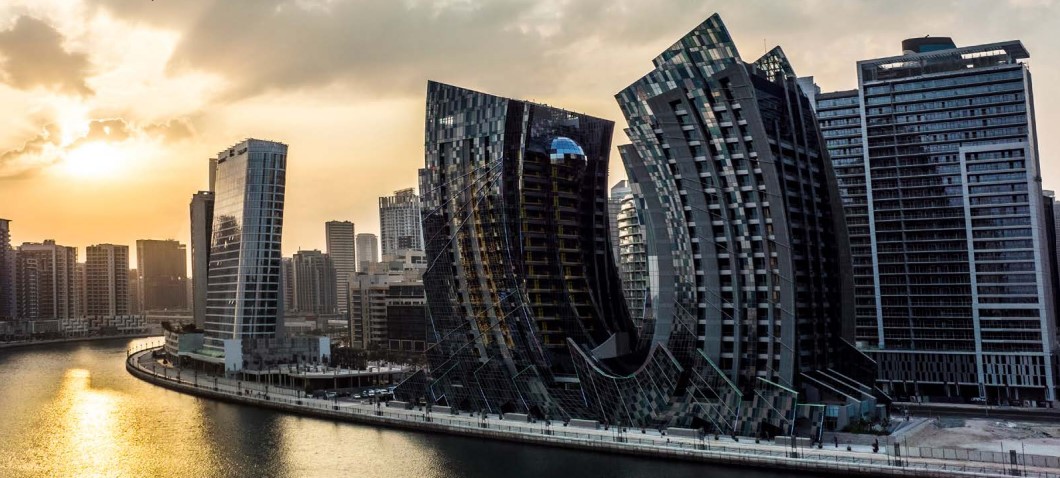 For first at a glance, the project has a uniqueness by their structure which has a "U" outline.  Da Vinci Tower or their old name "J One" is located in Business Bay, Dubai. There's qualify and stylish project which developed by Dar Al-Arkan. 
The building's architecture is unique in that it offers a dynamic impression than any other in the neighborhood through the fragility of lines, a strong irregular perspective, visibility, and hidden balances. There's The pearl hidden at the ceiling which is amazing hanging sphere that defies gravity.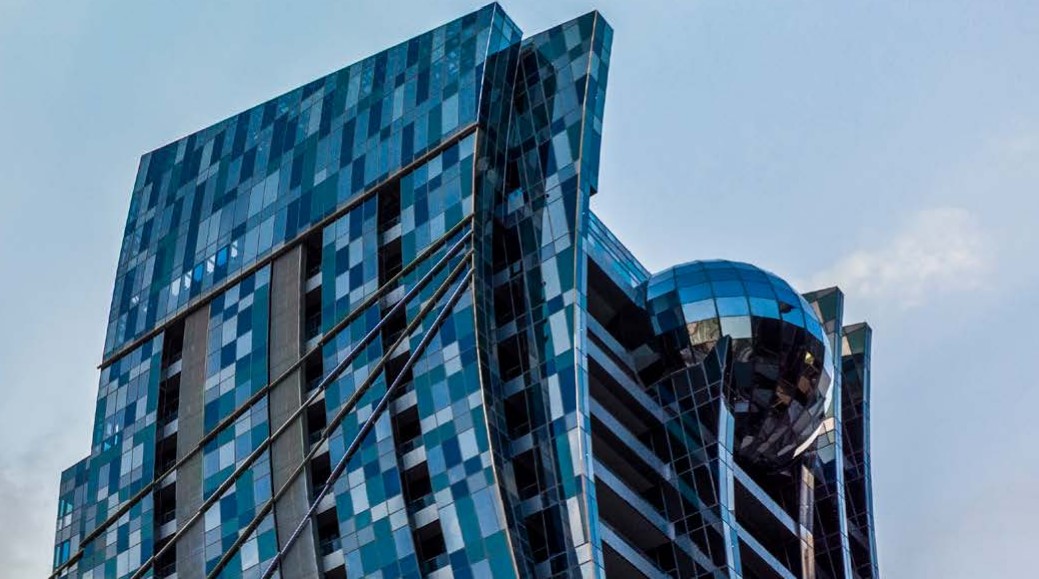 For interior design is wonderful and distinctive. It was designed by Pagani Automobili who has an intention to design the most beautiful car as well as they could combined aesthetics and functionality to this project. For instance, there has open light – filled mature inside and has stylish furnished. Moreover, these U outline ceiling could be functional by affected resident to have more privacy out – door space.  
This creativity and stylish residential building have to be in a list of unique architecture in Dubai. There's unique in general level in my opinion, for design is uniquer than Binghatti Pearl but Binghatti Pearl conception is more interesting. So, two of these are the same level and have a strengthen point in different way.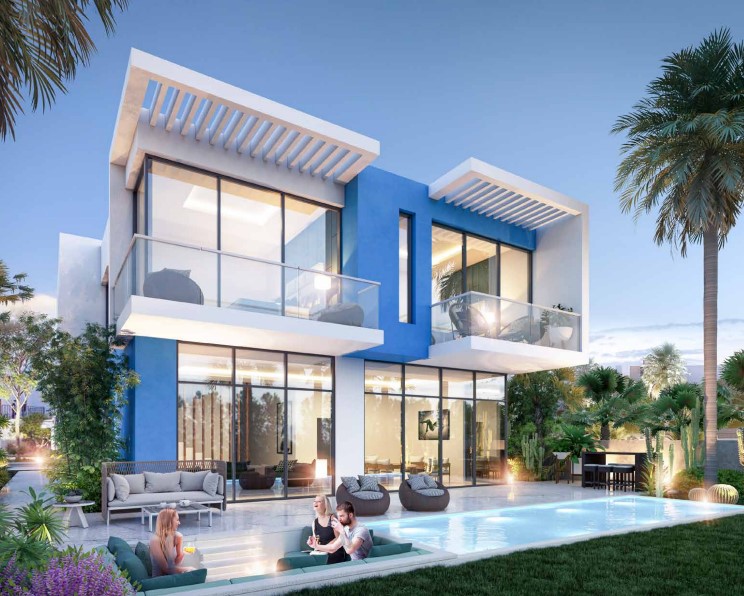 If Binghatti Pearls have a uniqueness by their design and story, Damac Lagoon will be different by conception and unique by landscape. 
Damac Lagoon is a villa for sale located in Golf Vita where's nearby Damac Hills and developed by Damac Property.  The project design is inspired by famous architecture forms in Europe including Santorini, Portofino, Costa Brava and Nice. Then they're expressed by their element of architecture. For instance, Santorini villa in Damac Lagoon has white and blue for a majority color, same as a house in Santorini, Greece. 
Moreover, The project's landscape is a special point that makes the project unique because there is a large man made lagoon inside. There's leisure space floating in these lagoons including the project's clubhouse, aqua library and aqua office with green space nearby. These creative conception and design with lagoon landscape are affected villa for sale in Damac lagoon have a uniquer than Binghatti Pearls.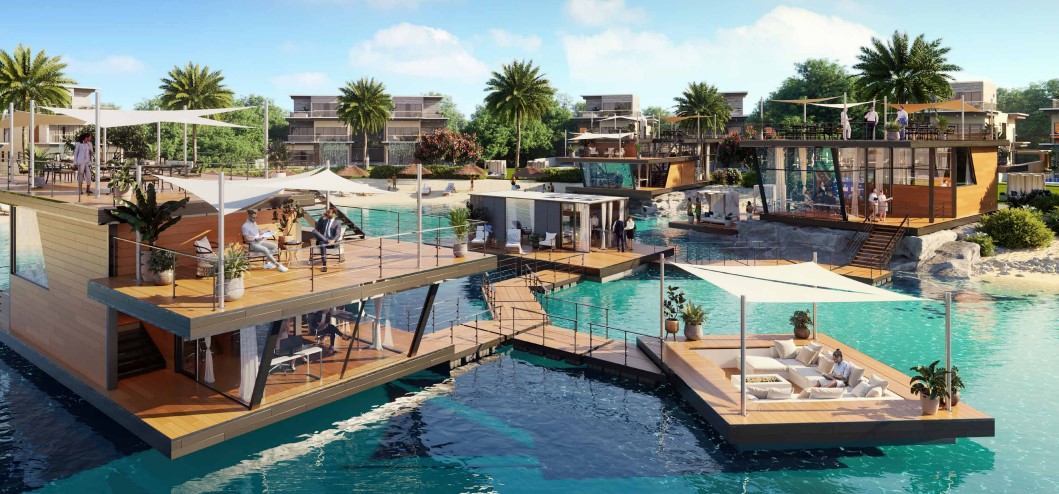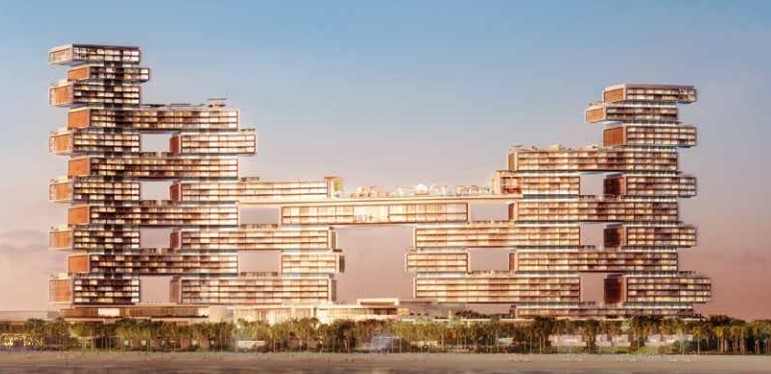 Atlantis The Royal is luxury and one-of-a-kind architecture located in The Palm Crescent and was developed by Kerzner International. The project contains a uniqueness by their design and story behind which is perfectly harmonious between modernist and classiness.
Firstly, the project has an interesting story that they are inspired by the lost civilization in ancient times as an Atlantis tale. So, there is affected to the conception behind their form which contain an architecture's element in ancient world to the project's decoration. and apply it to be more modernist.
The building is out – standing by special design which have a dynamic positioning in a vertical. Their design is also functional by having a passive cooling inside because it's constructed to increase shelter and direct strong wind over the ocean and it's greenery space. For interior was designed by Sybille De Margerle whose decorated the residential room to be unique by lighting, color and texture with comfortable and welcoming interior spaces, which are complemented by wide city parks and beautiful gardens. These are making the project uniquer and also livable as a home. This wonderful property for sale could be claimed to be almost the uniquest Dubai architecture residential design by their structure, story behind and their function. 

Neptune Glass Boat Villa has to be one of the lists in Unique Architecture in Dubai for sure. This house is out-standing by be a moveable glass boat villa. Could you imagine to live in a boat house which floating on a Dubai Marina ?, this project could delivered it. There is developed by Seagate Seagate Shipyard with many potential partner. Especially, this project is designed by Aston Martin. So, modernist and classy decorated are contain inside the glass boat house.
The project is all round uniqueness by design, conception and story.  For project's design has a modern structure with function and smart system inside. For conception, there's related to story   
Which is the mythological tales Neptune has controlled the oceans, influencing their conception and will continue to own grandeur marine living momentum.
As a result, Neptune Glass Boat Villa their design is uniquer than another in every dimension,   not only unique in conception and story but also has a challenging architectural design. Especially, their landscape is positioned on a seascape and affected to move this boat house to any marina in the world. Moreover, there's also difference in function and could be guaranteed that residents will have a good living as well.