Whenever you are thinking about Dubai in 2022, the picture of high skyscrapers, beautiful islands such as Palm Jumeirah, outdoor adventure, and lavish shopping malls in Dubai. Albeit tons of other attractions and activities will spring up to your mind, that you might get a bit dizzy. 
One of the main attractions in Dubai is the largest shopping mall not only in UAE, but the largest in the world: The Dubai Mall. When you are talking about malls in Dubai, you can never-ever leave out Dubai Mall, as it's the epitome of leisure activities in Dubai. 
Today our Dubai guide is about assisting you with what is special in Dubai Mall. 
How is Dubai Mall Special
Dubai Mall is special because of its key locations, the amenities offered inside the shopping mall, the attractions of the mega retail store, and lastly of its nearby landmarks such as Downtown Dubai. The largest malls in Dubai and the world. Dubai Mall size is equivalent to 50 football fields spread across an area of 12 million sq. ft. The whole surrounding area of Downtown Dubai is developed by Emaar Properties. 
The Dubai Mall Location 
The shopping mall is located in the vibrant and buzzing community of Downtown Dubai. One of the most prestigious addresses in the whole UAE. Around The Dubai Mall you have the iconic Burj Khalifa, the beautiful and largest musical fountain: The Dubai Fountain. Amazing five-star hotels, properties for sale and rents, and amazing public transportation to and in Dubai Mall. If you do not have a car, you can take Dubai Mall Metro Station to enter and exit the retail store and every corner of Dubai. 
Attractions inside Dubai Mall 
Let's dive into the biggest shopping mall in the world, with our guide of The Dubai Mall. There are so many attractions to choose from, that we can not compile onto just one guide. We have to pick and choose popular attractions, must see attractions, and of course key guides on what to do in Dubai Mall in 2022. 
Some of the main attractions are as down below: 
Burj Khalifa, At the Top 
We can not start any attractions in Dubai without the most iconic landmark of Burj Khalifa. The tallest building in the world, near the largest shopping mall in the world, is just perfect to visit in Dubai. For you to feel like you are at the top of the world, head over onto levels 148, 125, and 124 to experience the mesmerizing views of Dubai Skyline, Arabian Gulf, and of course Burj Al Arab. The Top view spot is for everyone to enter and visit. 
Opening hour: 08:30am – 10:00pm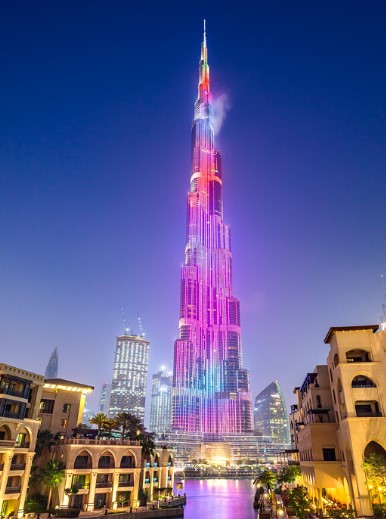 Recommended times to visit At The Top at Burj Khalifa is to be during the evening at 5pm. During that time you can experience the night lights of Dubai with the beautiful Dubai Fountain show starts at 6pm.
Dubai Fountain 
The Dubai Fountain attracts thousands of spectators every day. As it is known to have the world's largest musical fountain show. Dubai Fountain is located on Burj Lake right in front of Burj Khalifa and Dubai Mall. However it is nestled between Souk Al Bahar and Old Town. From The Dubai Mall you can book the fountain show or an abra ride. 
Dubai Fountains show time: 6pm – 11:00pm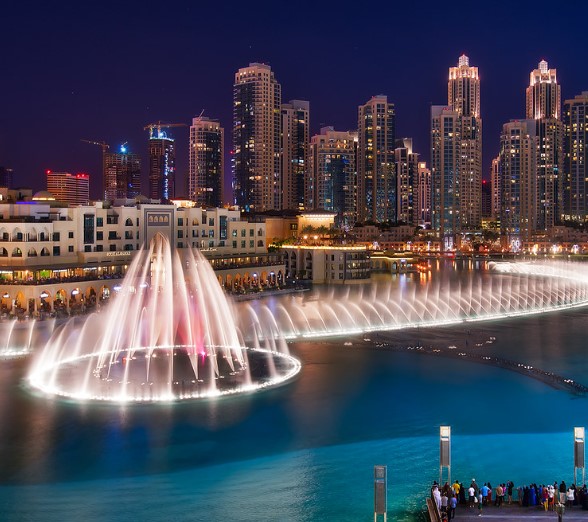 Burj Lake Boat Rides  
How to witness the world's largest fountain, world tallest building, and the world largest shopping mall, on on go? Well instead for by foot, you can take the boat ride on Burj Lake. You can get up close and personal of all the beautiful landmarks to take amazing instagrammable photos for action-packed Downtown Dubai. 
Boat Ride Times: 17:45pm – 23:30pm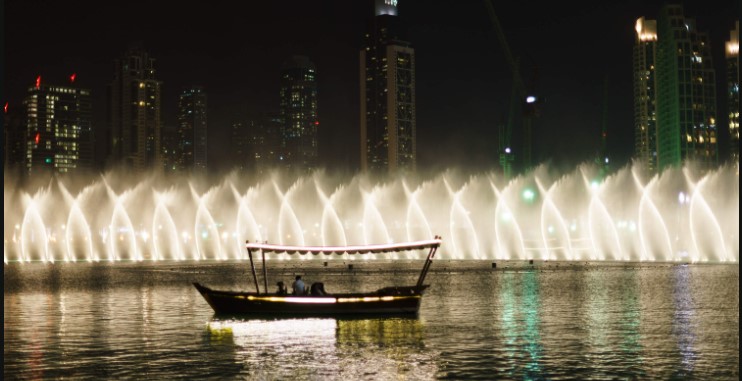 What's inside The  Dubai Mall  
Now let's go inside for what you came for in Dubai is retail therapy. Retail therapy is a type of wellness for your mind and emotion. Let's dive right into what makes Dubai Mall special. 
Dubai Aquarium & Underwater Zoo 
The Dubai Mall is developed for everyone to enjoy as a one-stop entertainment center. From singles, couples, families, and kids for all ages can enjoy the leisure activities in the shopping mall. First and foremost is to dive into Dubai Mall Aquarium and Underwater Zoo. The tank is located on the ground floor and houses a variety of marine life. From sharks, to fishes, to birds, and more, as a family and for kids you will see something new and get to learn about something new as well. 
Opening House: 10am – 12pm (Midnight)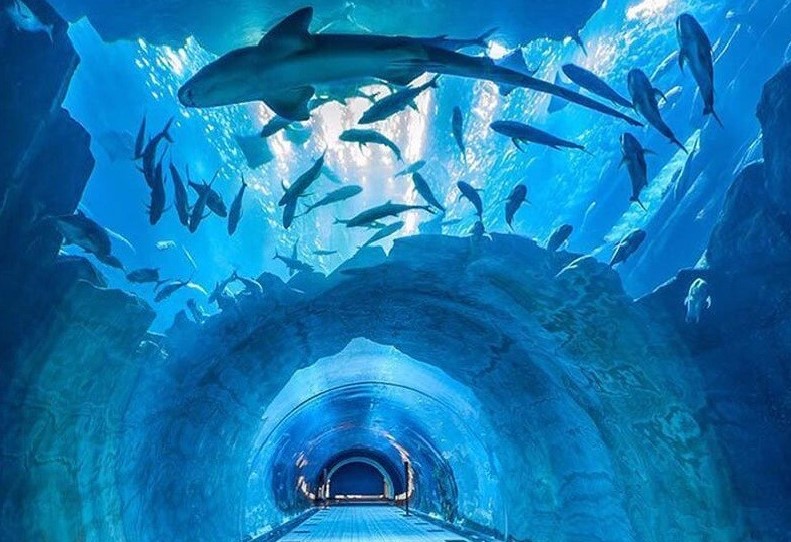 Dubai Mall Ice Rink 
From diving into the water, let's dive into the snow. The weather in the region is warm all year long. However Dubai is a place for everyone and nothing is ever impossible in Dubai. The only and only Ice Rink is located in Dubai Mall for you to skate, host parties, and to even take courses. Dubai Ice Rink is one of the most popular leisure activities locals and expats do in the area. 
Opening Hours: 10am – 12:00 am (Weekdays) , 10:00am – 01:00am (Weekends)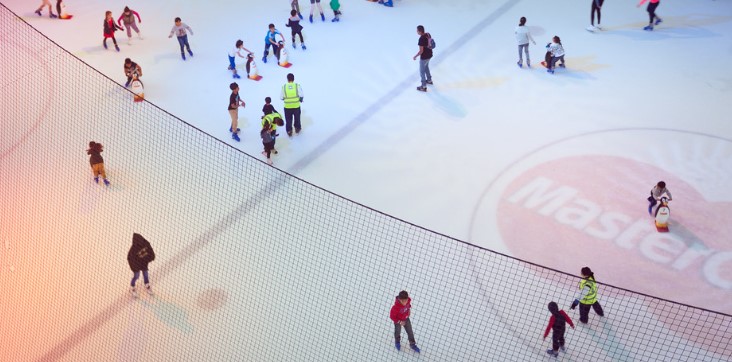 Reel Cinemas 
It is time to dive right into the perfect movie night in Dubai at The Reel Cinemas. The Reel Cinemas have one of the comfy seats, big screens, and all kinds of premier movies to watch all year around. Located on the 2nd floor of Dubai Mall you would enjoy the best experiences ever going into a cinema. 
VR Park 
Lets transport into virtual reality. The latest edition to leisure activities of The Dubai Mall is the VR Park. You would have different reality experiences to enjoy at this new leisure attraction of Dubai Mall. Perfect for kids and adults alike to transport into a new reality. 
Opening Hours: 10:00am – 12:00am (Weekdays), 10:00am – 01:00am (Weekends) 
Now we have covered what makes Dubai Mall special. Let's dig into shopping in Dubai Mall, the fun and exciting part of going out shopping.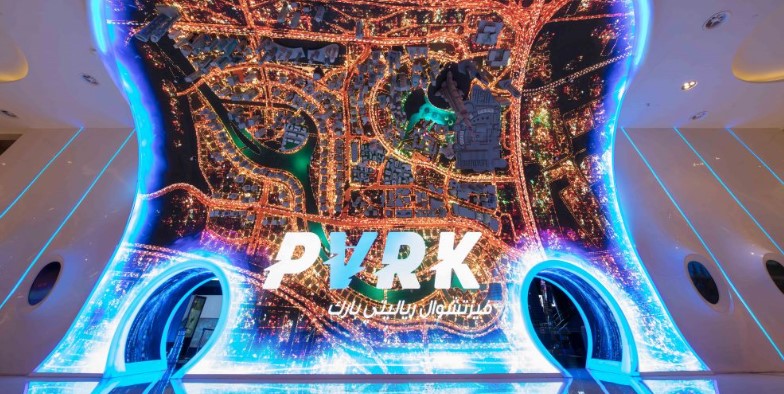 Shopping in Dubai Mall 
Let's put this into perspective Dubai Mall. Dubai Mall is one of the most visited shopping destinations with over 80 million visitors annually. Dubai Mall houses more than 1,300 retail outlets, divided into two department stores. 
Galeries Lafayette 
The first major department store is called Galeries Lafayette. Galeries Lafayette offers you a variety of luxury brands retail stores. From luxury clothes, to perfumes, to accessories for both men and women. It is located on the 2nd floor of Dubai Mall with a wide variety of luxury brands, products and services. 
Bloomingdale's 
Anyone a fan of the popular tv series "Friends". Well Bloomingdales is the place to be and enter a wide range of designer handbags, shoes, accessories, and clothing. Popular and luxury designers such as Chanel, Gucci, Tory Burch, Hermes, Dior, and many more retail stores. 
Additionally Bloomingdales is on the second floor, but do not need to worry as Dubai Mall dedicated a whole section for luxury, casual, and high-street clothing brands in Fashion Avenue. 
Fashion Avenue 
This is shoppers paradise, fashionistas paradise in Dubai. Located on the ground floor for Dubai Mall. Fashion Avenue covers all kinds of retail stores, accessories from watches, to jewelry's, and high-street fast fashion brands; over 200 major fashion brands are housed at Fashion Avenue.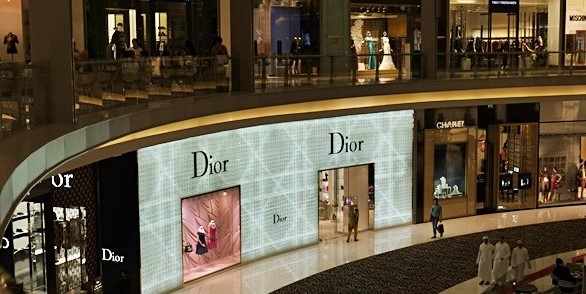 Below a list of popular luxury brands 
Burberry 

Louis Vuitton 

Cartier 

Max Mara 

Valentino 

Armani 
High-Street Brands 
Zara 

Mango 

Topshop 

River Island

Mark & Spencer 

Debenhams 
Of course to purchase gold and jewelry are reasonable prices in Dubai. In Dubai Mall you have everything cover such as: 
Tiffany's 

Bvlgari 

Swarovski 

Piaget 
The highlights of Dubai Mall  
Shopping is fun and exciting. Leisure activities are amazing, good for kids and families to enter. Attractive landmarks in Dubai are very instagrammable in 2022 with beautiful views, lights, performances, and shows. But the main attraction of Dubai Malls, and for everyone are restaurants in the shopping mall. Restaurants in Dubai Mall are a mixture for locals and international franchise and brands. You would find cuisine from all over the world, all on one avenue. 
Down below are the most popular restaurants to indulge and enjoy in Dubai Mall after exhausting yourself shopping. 
The Cheesecake Factory 

Five Guys 

Manga Sushi 

Markette 

P.F. Chang's 

Din Tai Fung

O Bento 
And lots more for restaurants and eateries in Dubai Mall, where you never go hungry.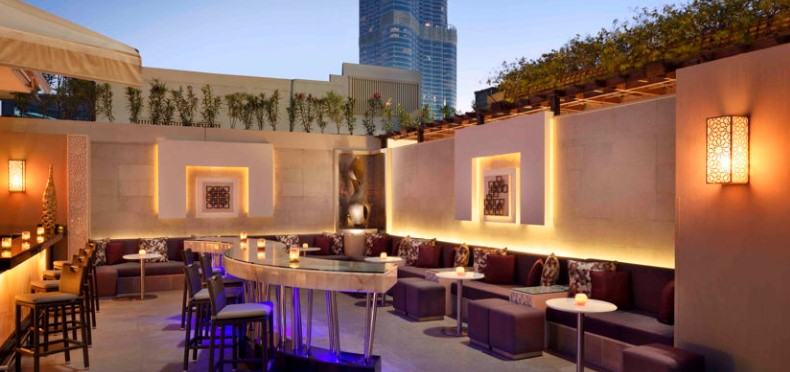 Dubai Mall Opening Times 
Sunday to Thursday: 10:00am – 12:00 midnight 

Friday and Saturday: 10:00am – 01:00am 
If you are driving to Dubai Mall, you would not need to worry about parking spaces. Dubai mall has a total of 5968 parking lots available in different sections and areas. 
What's Next 
As you would have noticed, Dubai Mall is the ultimate leisure, shopping, and entertainment center of UAE. Especially those living in Downtown Dubai or in apartment for rents in Downtown Dubai. To come to Dubai Mall is a must-visit attraction in Dubai. A landmark by itself that you have to visit when in Dubai.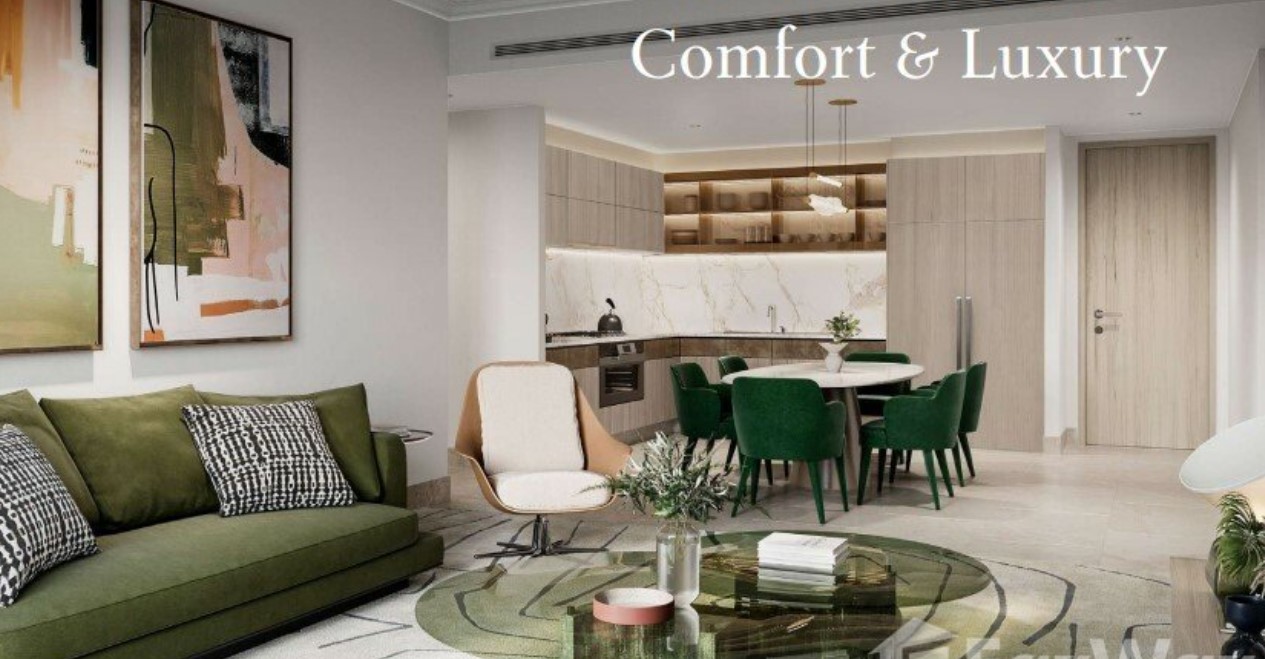 Or even if you are living in Dubai and bought your own apartments for sale in Downtown Dubai. Dubai Mall has all the leisure facilities and necessaries covered for you to easily shop nearby. 
For more information on affordable and nearby properties for sale or to rent in Downtown Dubai, click on FazWaz UAE. 
For more information on malls in Dubai check out our lifestyle guides on the later series.